I've been meaning to update here about Sarge. We call him our little Cannonball Sarge. I must say that he is one good puppy. He goes right to bed in his crate and may wake me to potty, and then he'll go right back to sleep. He is a very plump puppy and I think he's charting to be 3 1/2-4 lbs. Of course Sophie was charting more too. They share the same mother. Sophie is still much more petite than he is. He has more of a stocky build, but shorter legs. Sophie did not take to him well at first, even dropped weight to under 2 lbs. She's just so quiet compared to him. Sophie loves to be kissed, but Sarge loves to kiss. This is one pup w/ personality!
Chloe loves Sarge and that will help Sophie to warm up to him. Sophie snarled at Sarge at first, but will now kiss him goodnight. Chloe loves everyone and will stare you down until you acknowledge her.
Here's some pictures long past due. This is Sophie w/ Sarge at 8 wks, lol.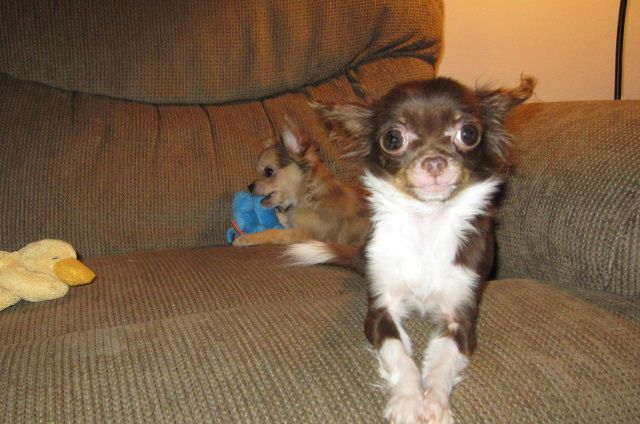 Here's Chloe and Sarge.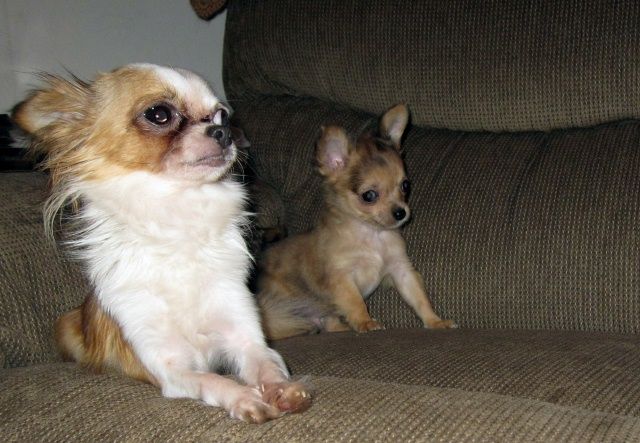 Sarge at 10 wks.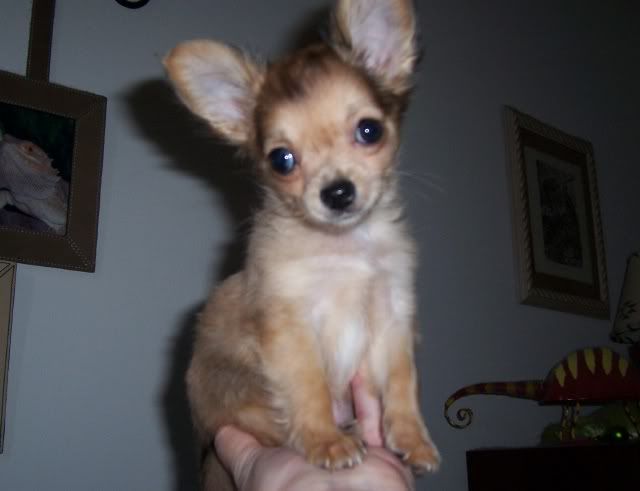 Is he not adorable? I should mention that he has blue pigment in his one eye from the merle in him.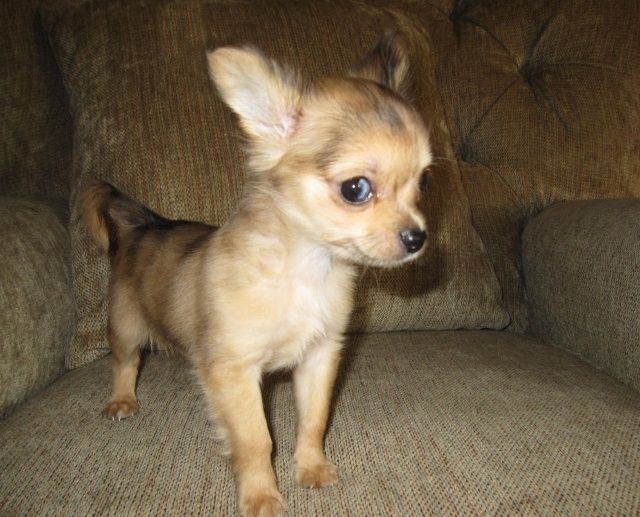 Pampering Sophie, I bought her this new dress, but she's still not happy.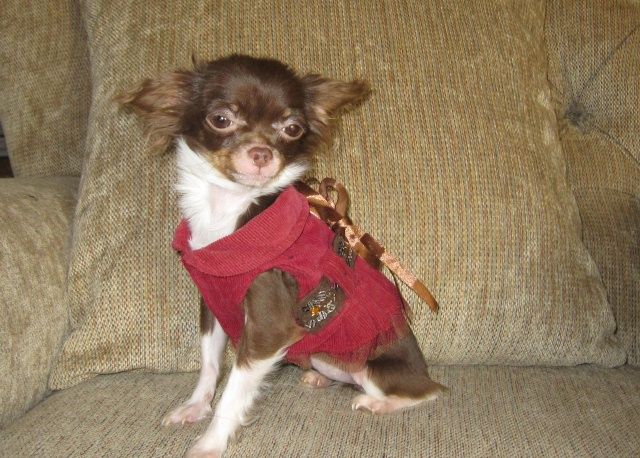 Well, this is the best I can do for now of the three of them. Sarge looks much smaller because he's so much further back in the chair.
Sarge is one stocky pup!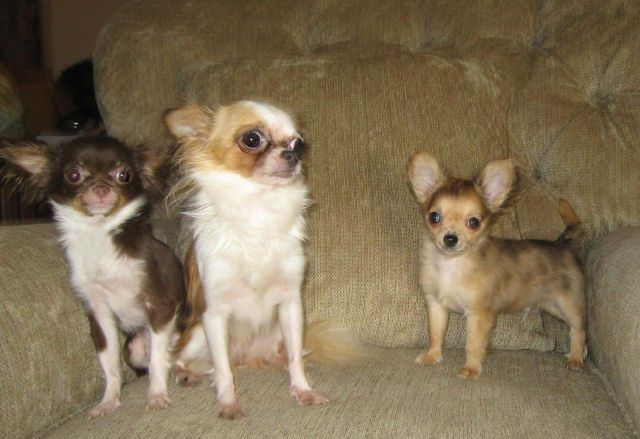 Sarge at 11 wks in his duck costume.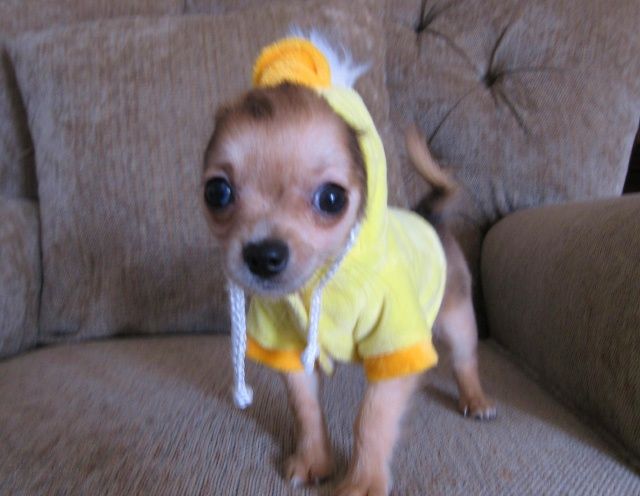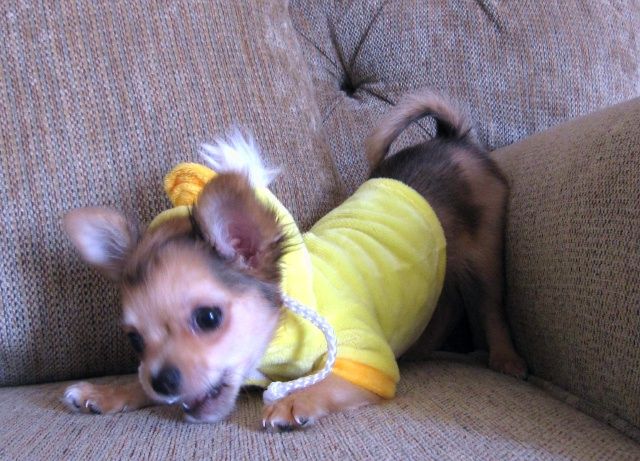 Sarge, 11 wks.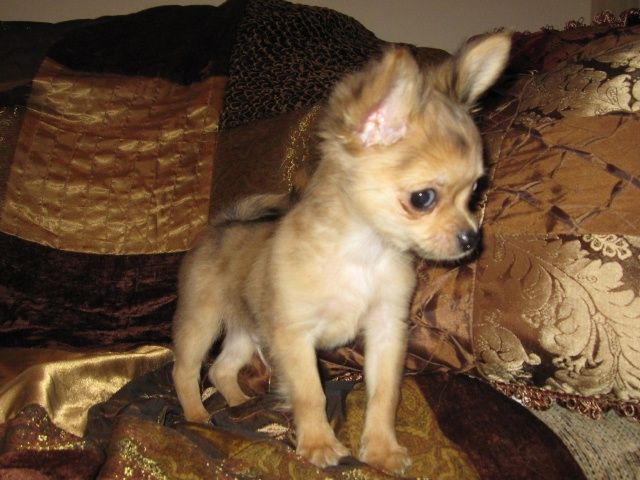 Thaks for letting me share.