Discussion Starter
•
#1
•
Been away a long time. I thought I'd tell ya what I'd been doing. I've been working setting up my rescue and sanctuary. I was invited by a very large rescue to be part of them as a foster home. But after thinking it over, I decided not to. I wanted to do the rescuing on my own. While I was working out the details, I rescued this gorgeous chi mix puppy from a very abusive home. He was three months old. He has a new home already lined up as soon as he gets his last set of puppy shots and gets neutered. His new owner, my best friend, named him Gizmo.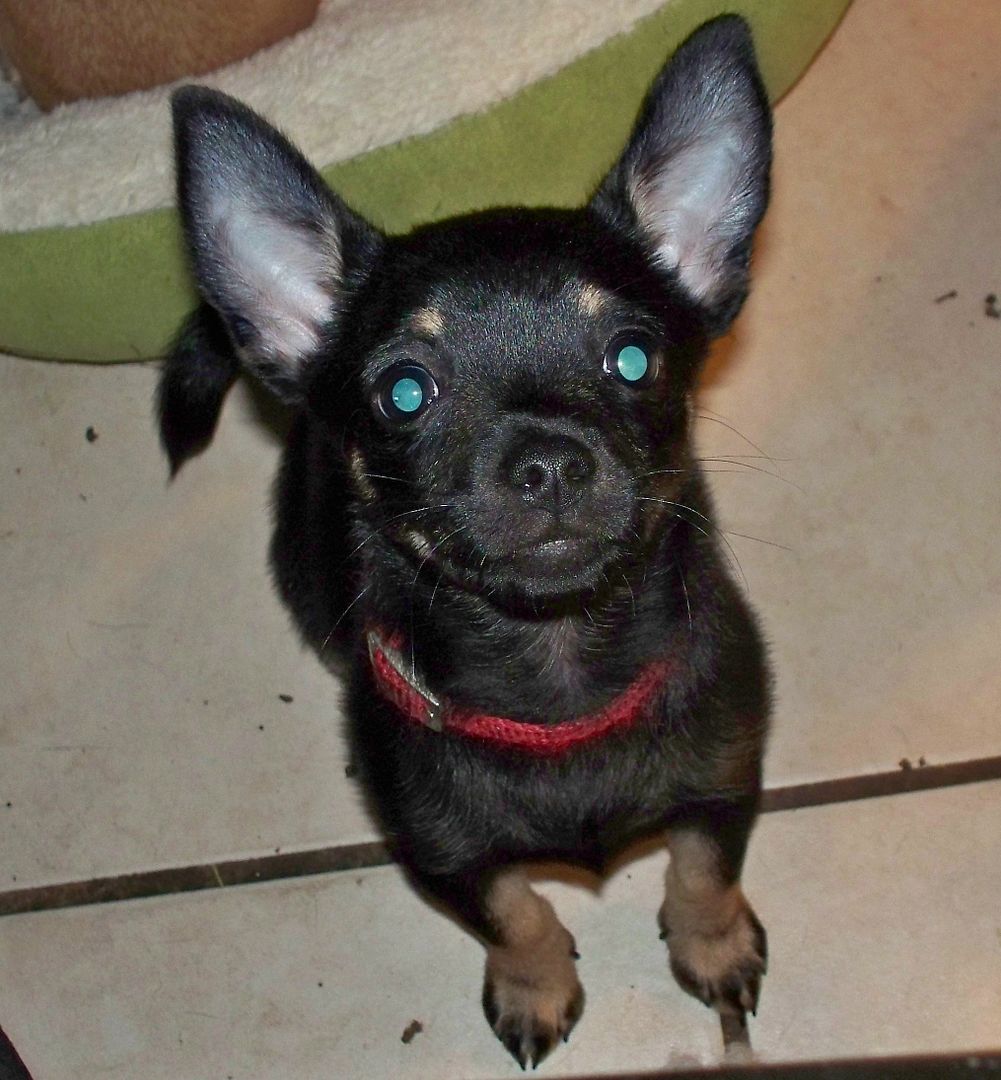 Then this last weekend, I was contacted about rescuing a young chihuahua with a tumor on his chest. Well, they did manage to find a foster home down there and it turned out the "chi" was a corgi and it wasn't a tumor, it was a infected dog bite. The dog showed evidence of multiple dog bites and injuries, poor thing. So then they asked me to save an older severely abused chi. She has rotting, falling out teeth, glaucoma, an upper respiratory infection, is deaf and has twisted legs. So, Wednesday, I went to the shelter in LA and pulled this little train wreck of a sweetheart. Her name is Miss Pearl and it looks like signs of abuse could instead be a case of chondrodysplasia, achondroplasia or chondrodystrophy, which can cause dwarfism, deafness, poor dentition and eye problems. She shows no signs of being abused, infact she is a cuddle bug. She needs her all her teeth pulled out, she's going in Nov 2 to get that done after she's through her course of antibiotics. She has some sight, she's going back in next week, after her eyes are cleared up, and is being tested for glaucoma. Her personality is coming out and she loves to try to play even though she can't hear and can't see very well.
Coming home from the shelter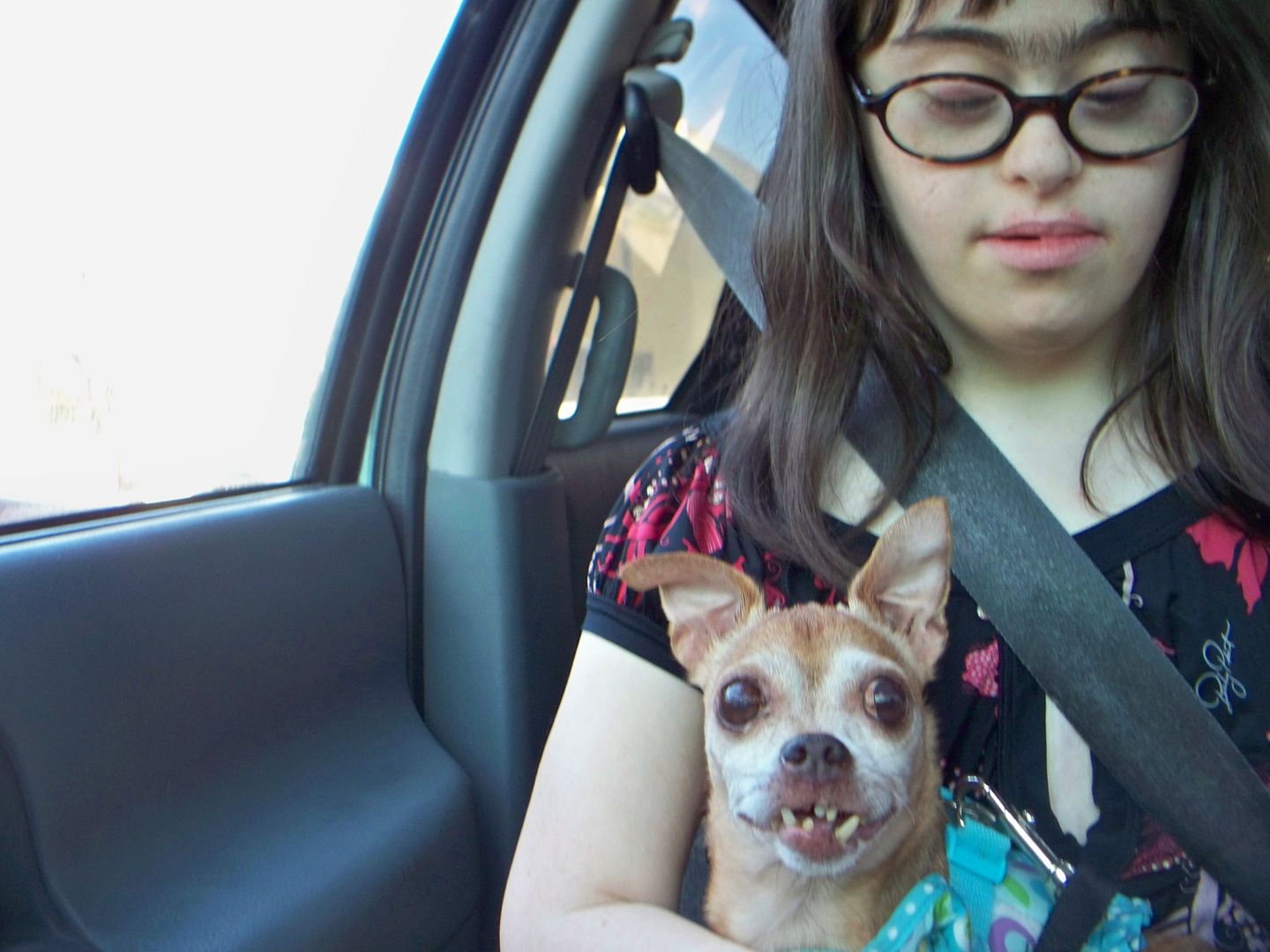 Her twisted front legs
Her back legs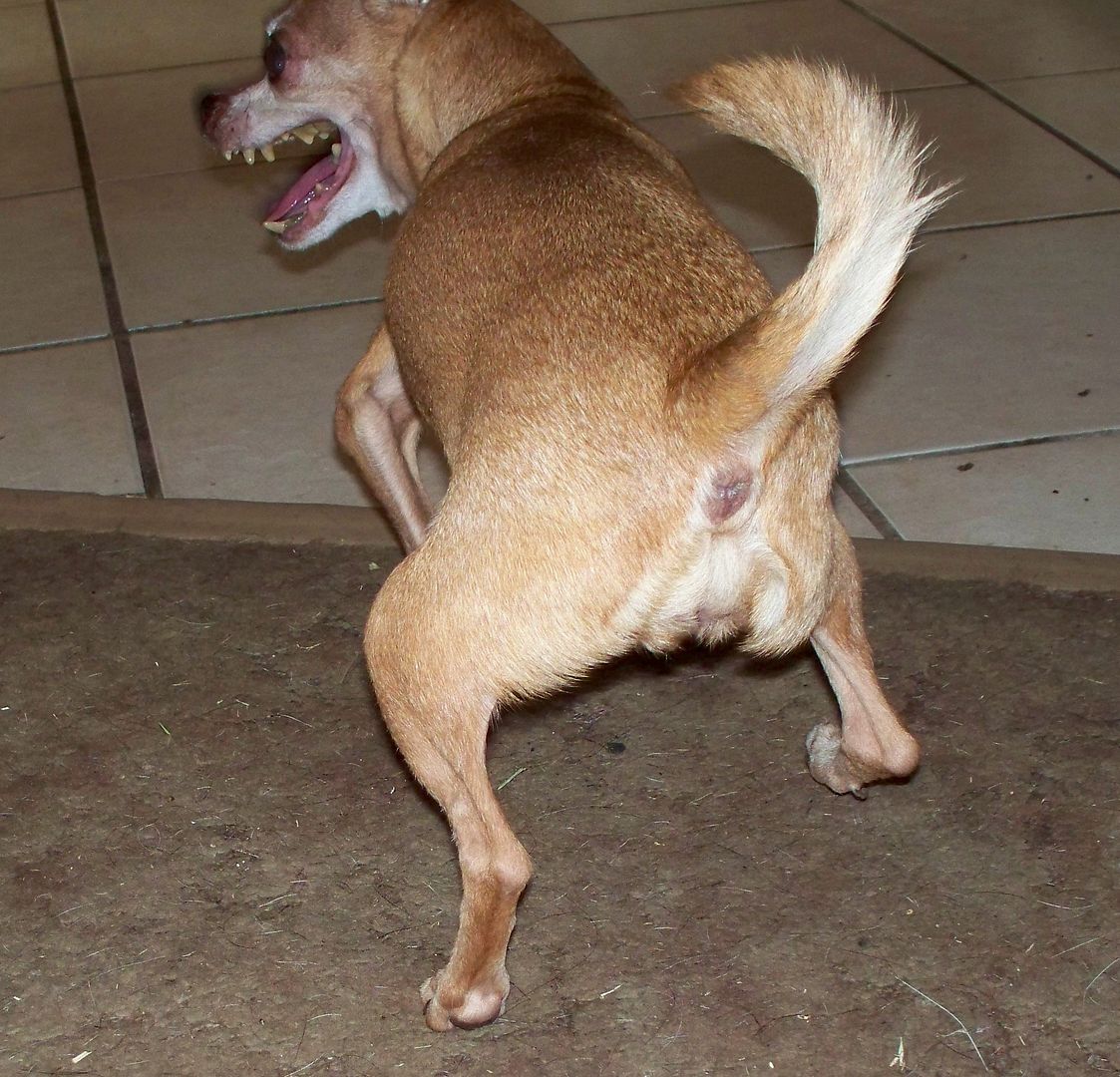 Her swollen eyes
But she's a happy dog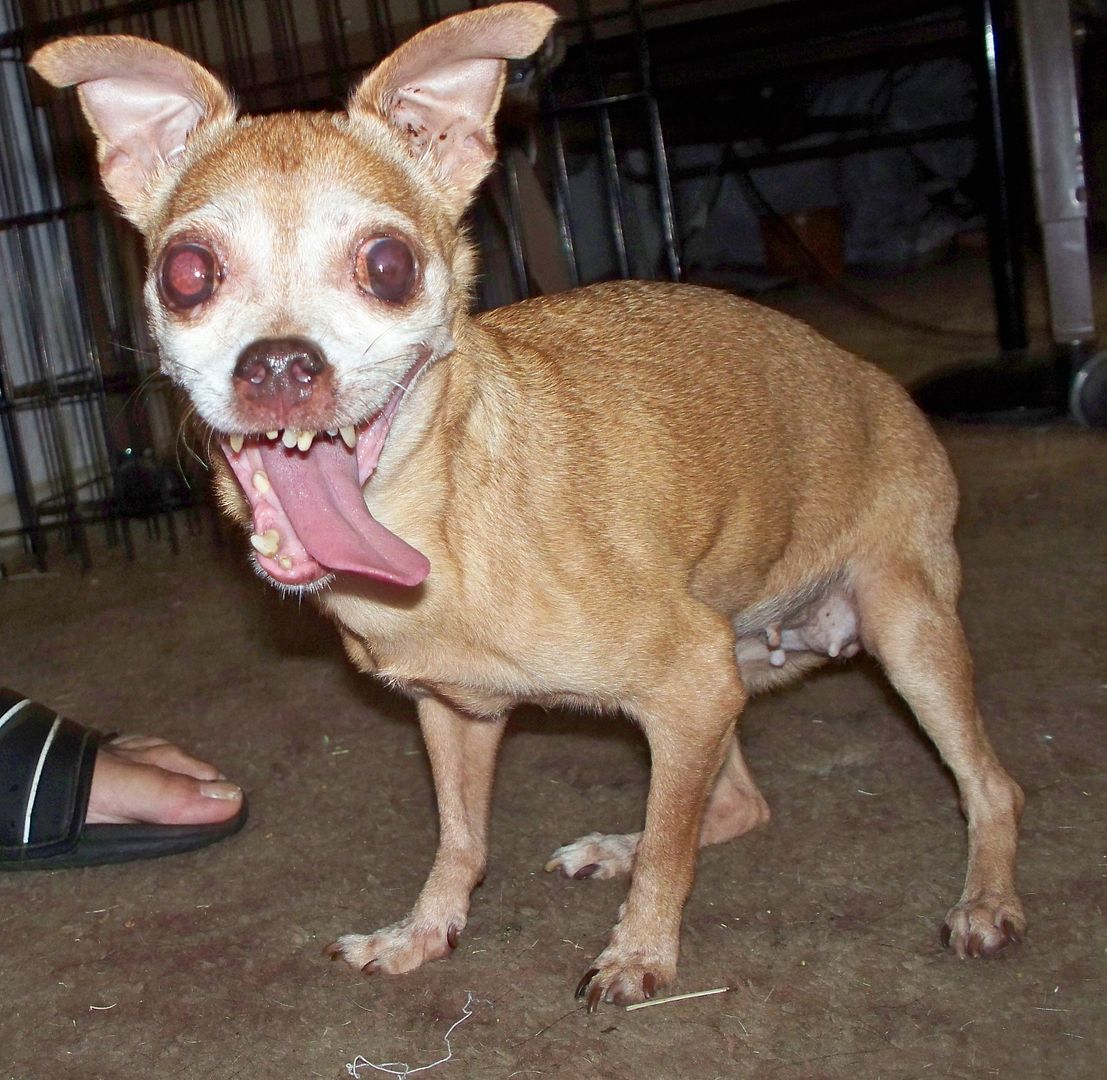 Trying to play with Pepe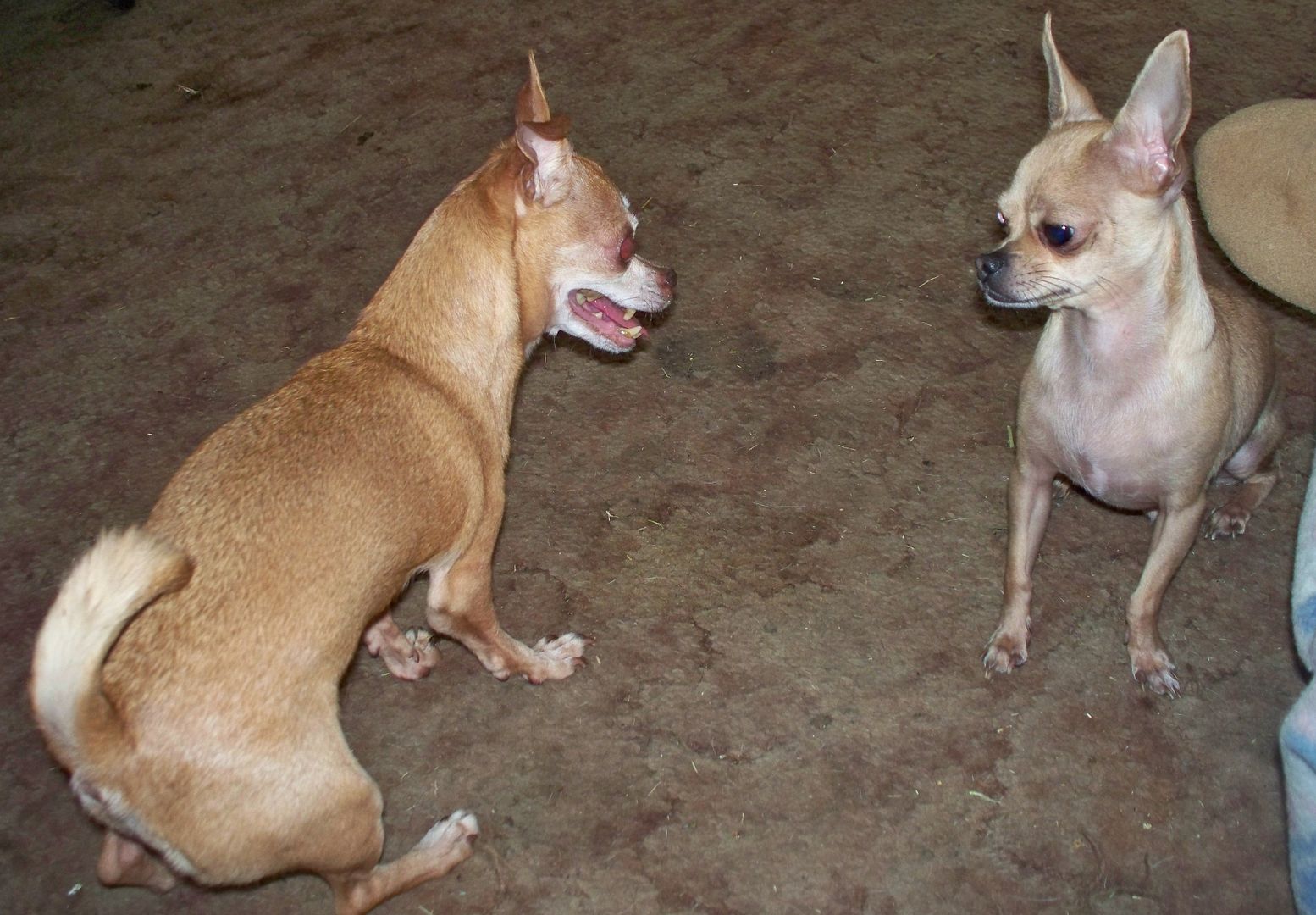 Settling in quite nicely
You can see how her leg juts out
And poor Pepper decied to try to play with a bee and lost. He's now on antibiotics, steroids and an ointment to stop the itching and has to wear the cone of shame.