Discussion Starter
•
#1
•
Dis is da life!!!! In da shade, and mom accidentally dropped her hot dog!!!
Mom finks dis cooler will hold us. *psh*
Gots anymore hot dogs?? Hmm??
Oh I'm so tired from all dat fishin this morning. When's breakfast?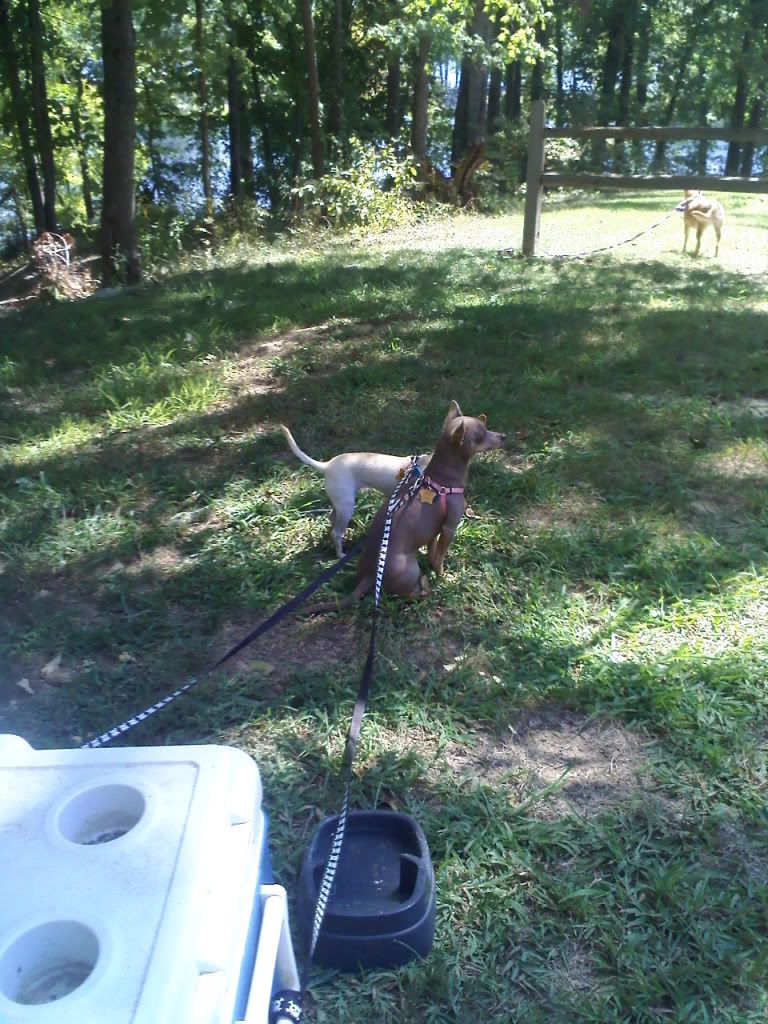 Seriously, where are dose hotdogs?!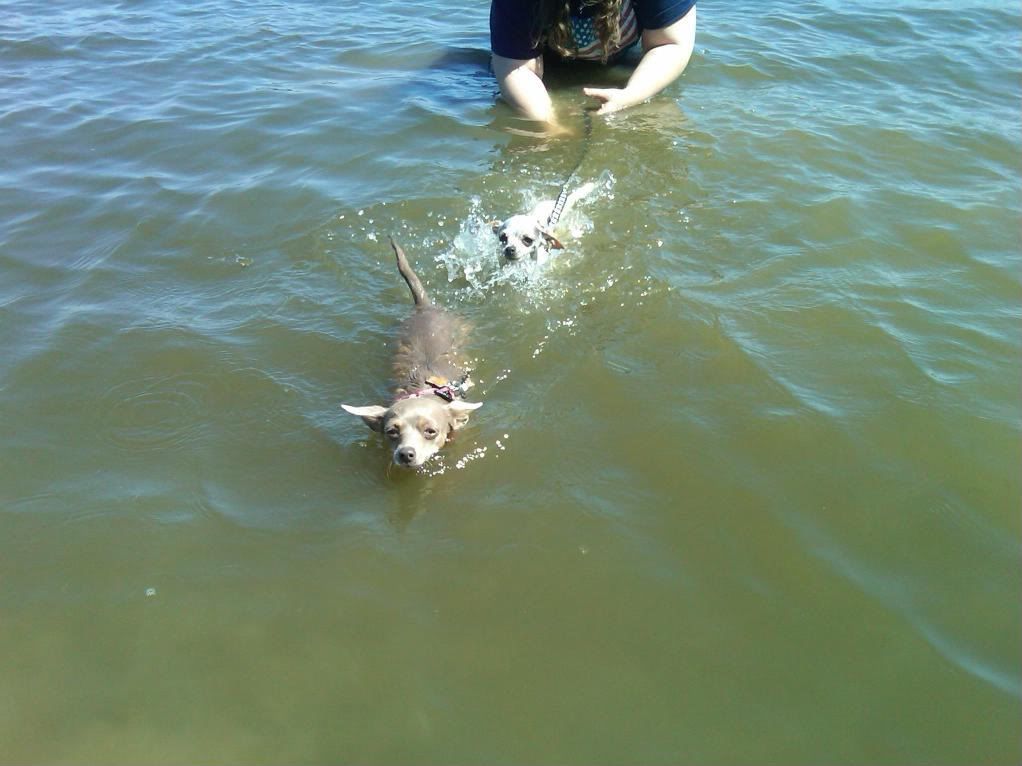 Wait Elliot, dis not a race! I can't swims dat fast!!!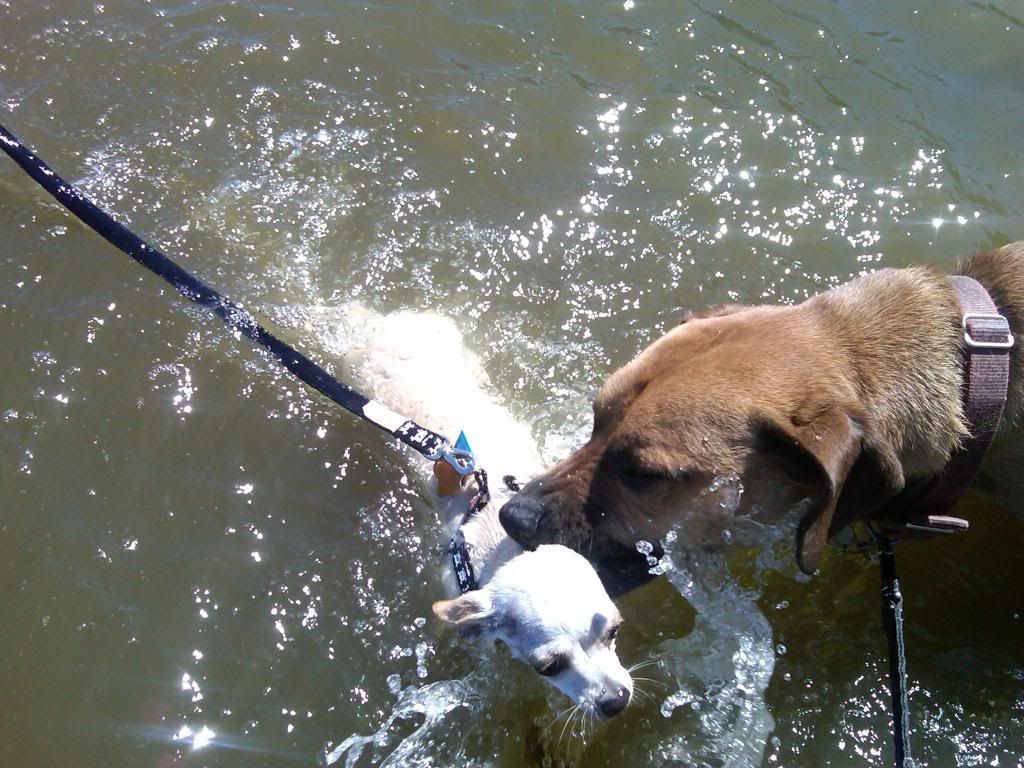 Roti I no needs rescued!!! I'm almost to shore!!!
***just wanted to let you know that Roti wasn't trying to eat Pip.
He saw her splashing in to shore and rushed out to try and pick her up and drag her out of the water. No matter how well intentioned he was, I intervened while my hysterical roommates snapped photos.
Okay, I swims to shore... take me out now!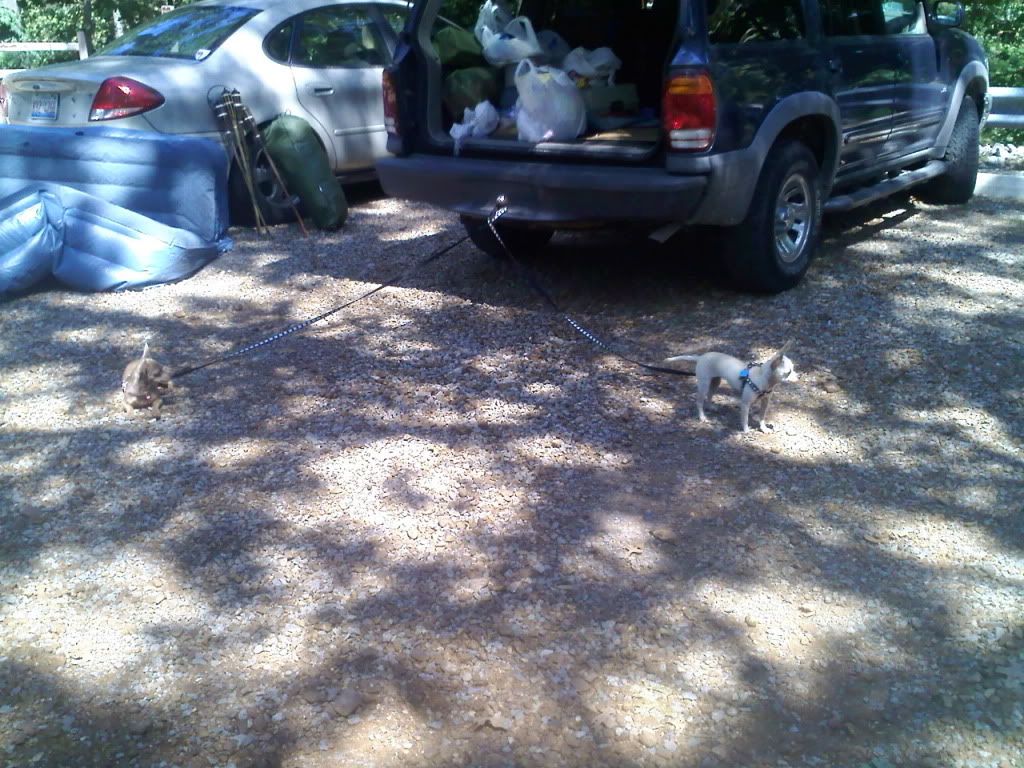 Hurry and pack!!! We wants to sleep in our beds, camping was fun but is home time now!!!!
**My roommates brought a TON of stuff.