As many of you know Mimi has had an elevated ALT (liver enzyme) for a little over a year now. We discovered it when we did her presurgical spay lab work and were so shocked bc she's such a happy, hyper little girl. She has 0 symptoms of liver issues, no lethargy, wobbling, vomiting, ect.
We have tried giving her milk thistle, sam-e and liquid hepato, all of which have not helped at all. This past August her ALT was the highest at 325. This is when I decided to stop feeding her kibble topped with Stella and chewys and to try The Honest Kitchen, a much cleaner, less processed food. Now 4 or 5 months after eating THK and still giving her treats like before (Becker's bites, bullies, beef curls), I wanted to see where it was at.
So we went to the vet today for a recheck, really wanting to see if the food switch was helping at all. Well her level came back at 209!! A huge improvement from 325 just 4 months ago!! It's still elevated but not as much. I'm going to start the liquid hepato again to see if that helps and we will recheck in april!
On our way there!!
She was such a good girl at the vet, I was so proud of her!! Someone commented how she was the quietest one there!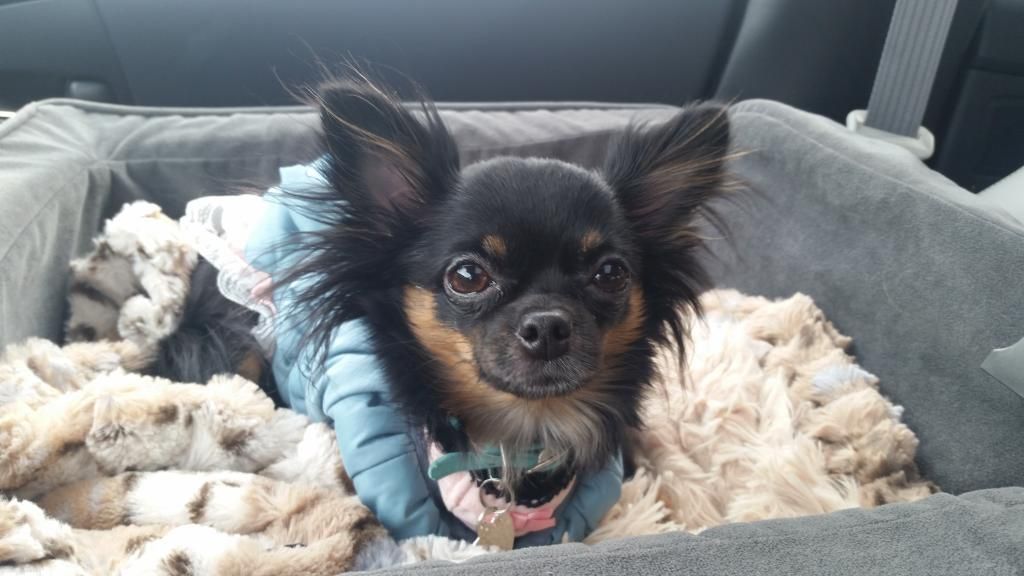 We had some surprises waiting for us at home! Our new doggie beds!! Lola and Mojo just turned 6, mimi is turning 2 next week and leo the 1st of February so I bought them new Bessie and Barnie beds to celebrate! We have 1 more coming, they sent us the wrong one!
My handsome boys!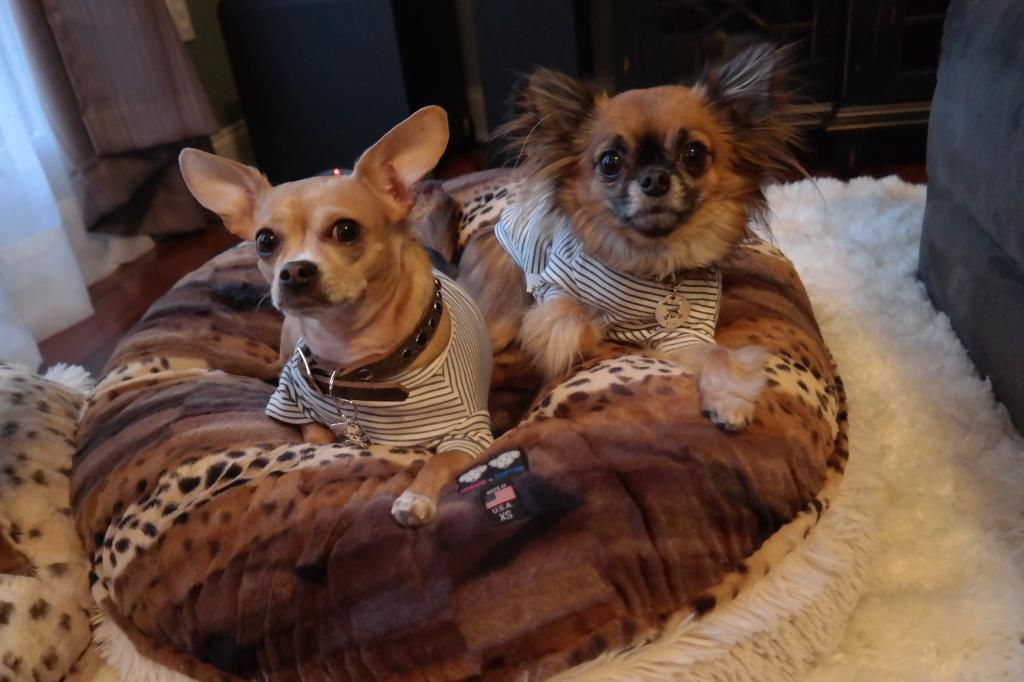 Super soft shag underneath!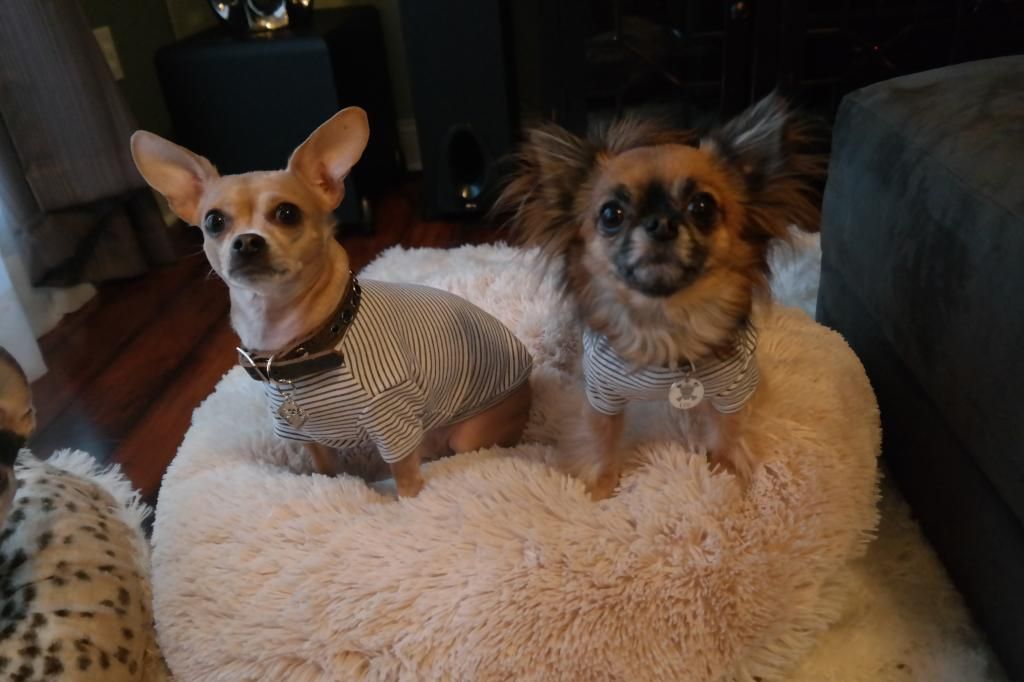 Lola Bear loves her new bed!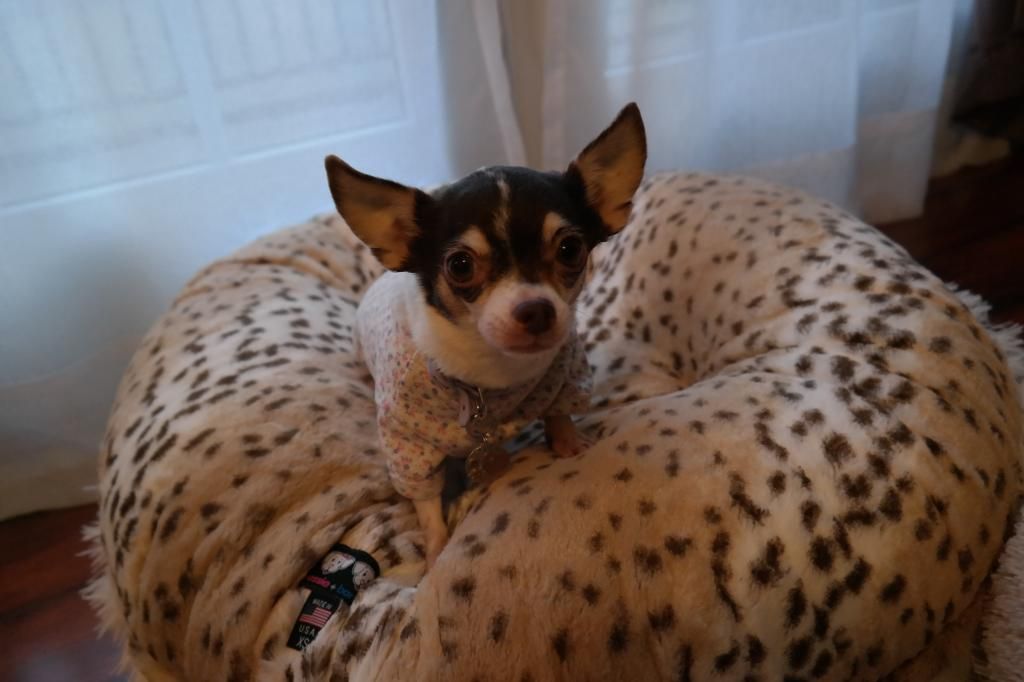 My lovely ladies!!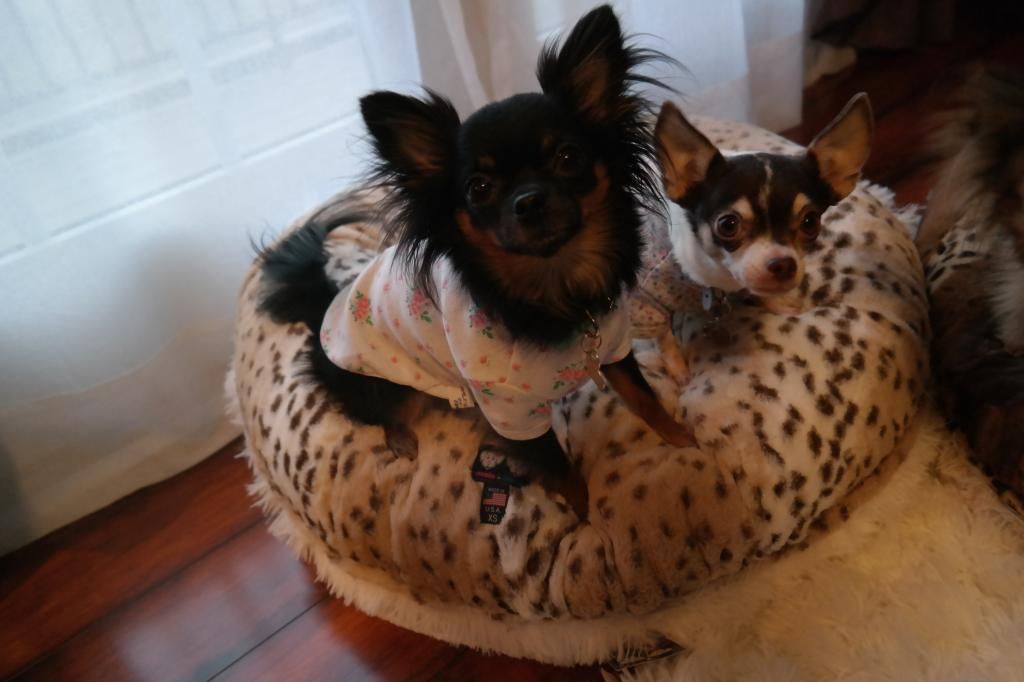 Meemers getting cozy!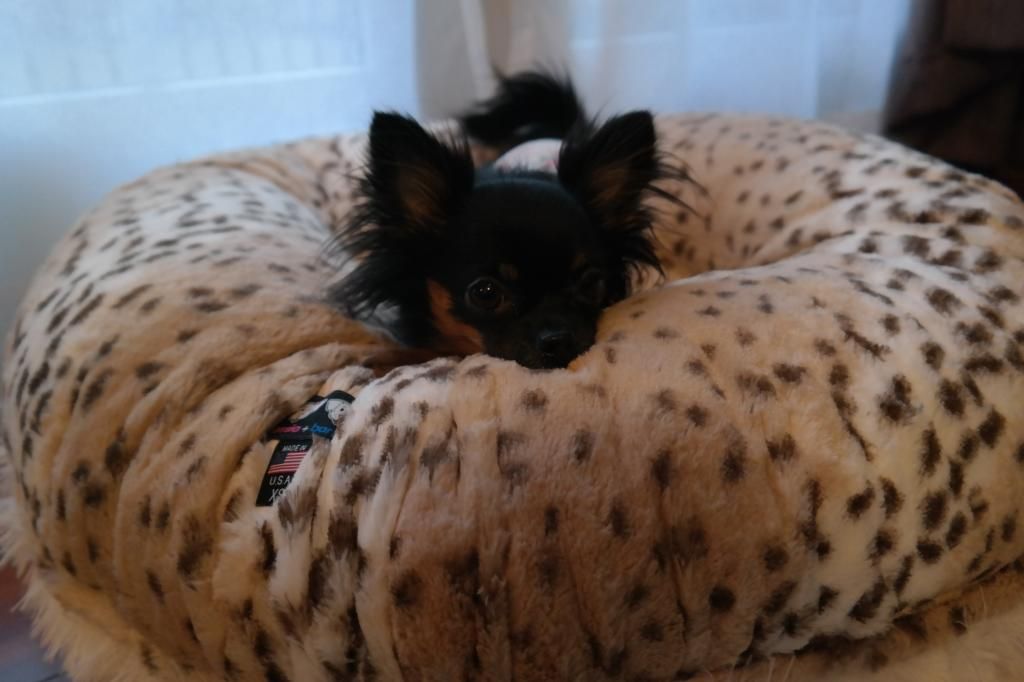 That's all folks!