Discussion Starter
•
#1
•
OMG, I get home today and have a present from my secret santa. Their name was not revealed but the note said...
To: My special girls and Cooper
This is something to keep you warm as the nights get colder.
Love, your secret santa.
P.S. More to come at Christmas time!
It is the cutest blanket I've ever seen in my life. A chihuahua blanket ordered from a boutique!!!
What a surprise!!! It's making me want to send one of mine out anonymously but I was trying to wait awhile...
Coco, let's tear this thing up. It's so soft...
Lily, how can you sleep??? We got a new blankie. Wake up Mackenzie.
OKay, tell me this isn't heaven on earth??? Both my babies sleeping...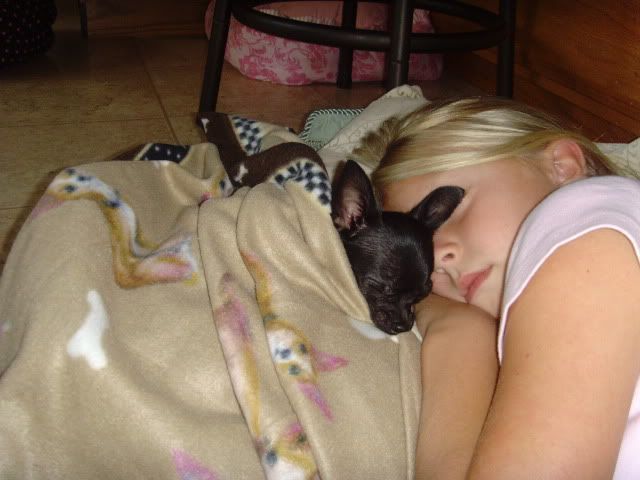 Thank you so much santa!!! I love and adore it. The babies are so thrilled and it was such a wonderful surprise to come home to!!!