Chico is a sweet little guy who belongs to my step daughter. He came over to spend the day with Lindy and Sally.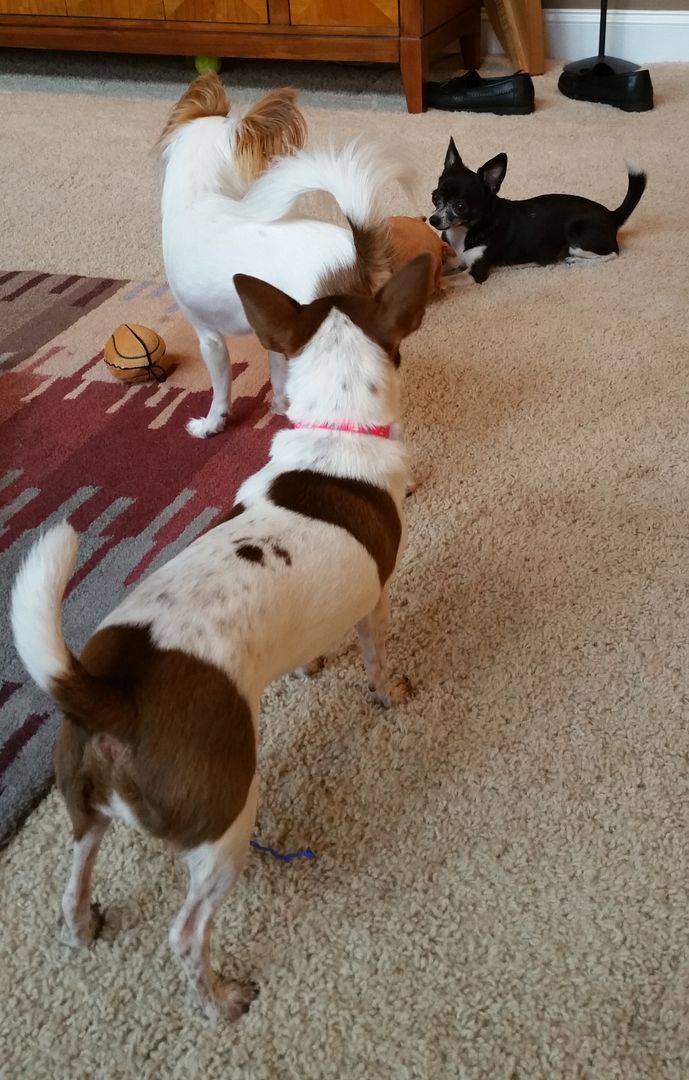 They played.
Chico enjoyed finding old bones.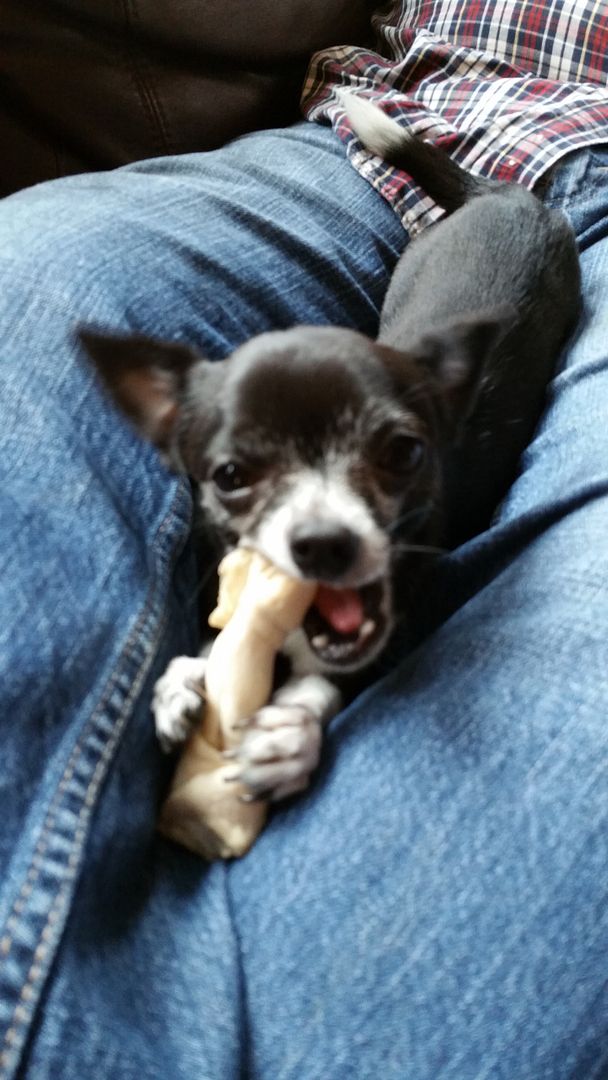 They rested with my husband.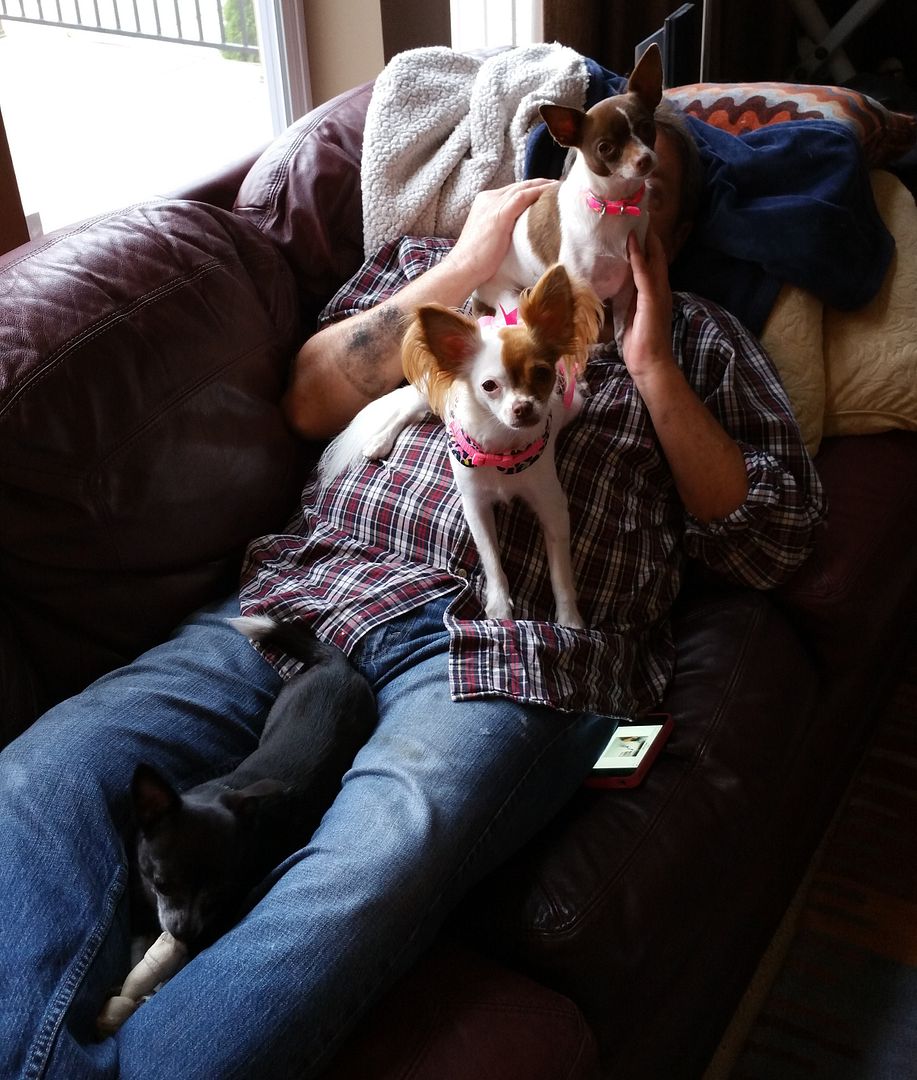 I think the dogs had a good time. It was really good to see Chico. I hope he comes back soon.