Abby started having her puppies at 8:03 this morning. She has two boys and one girl. All are doing very well.
First one is a dark sable girl, 3.5 oz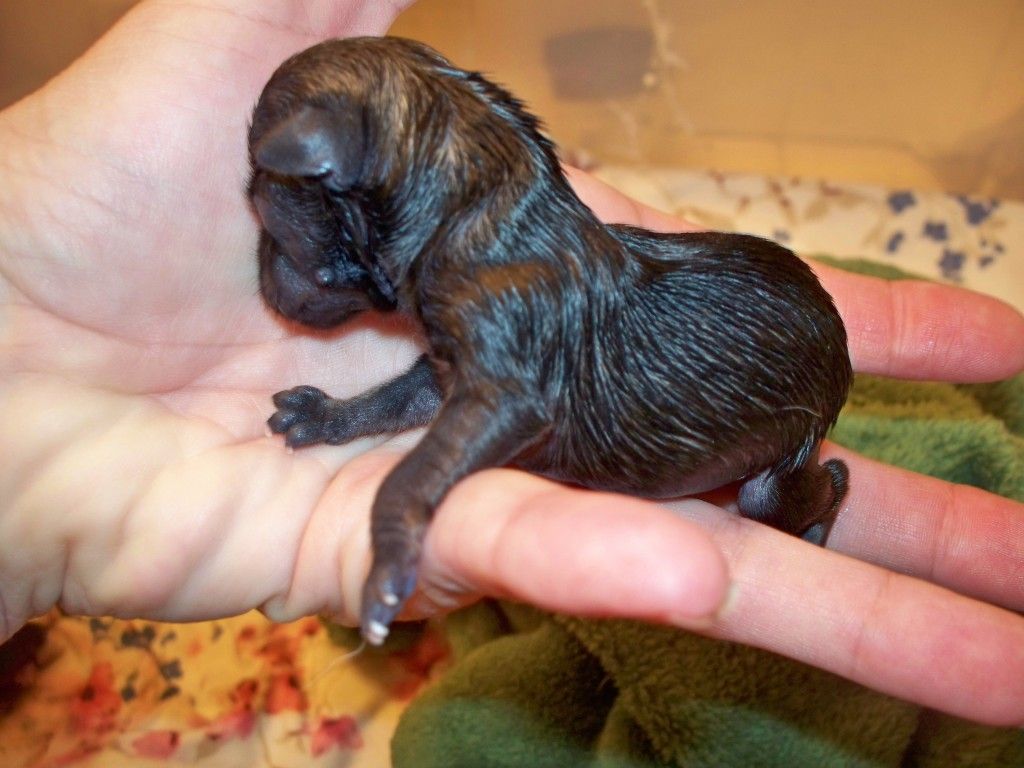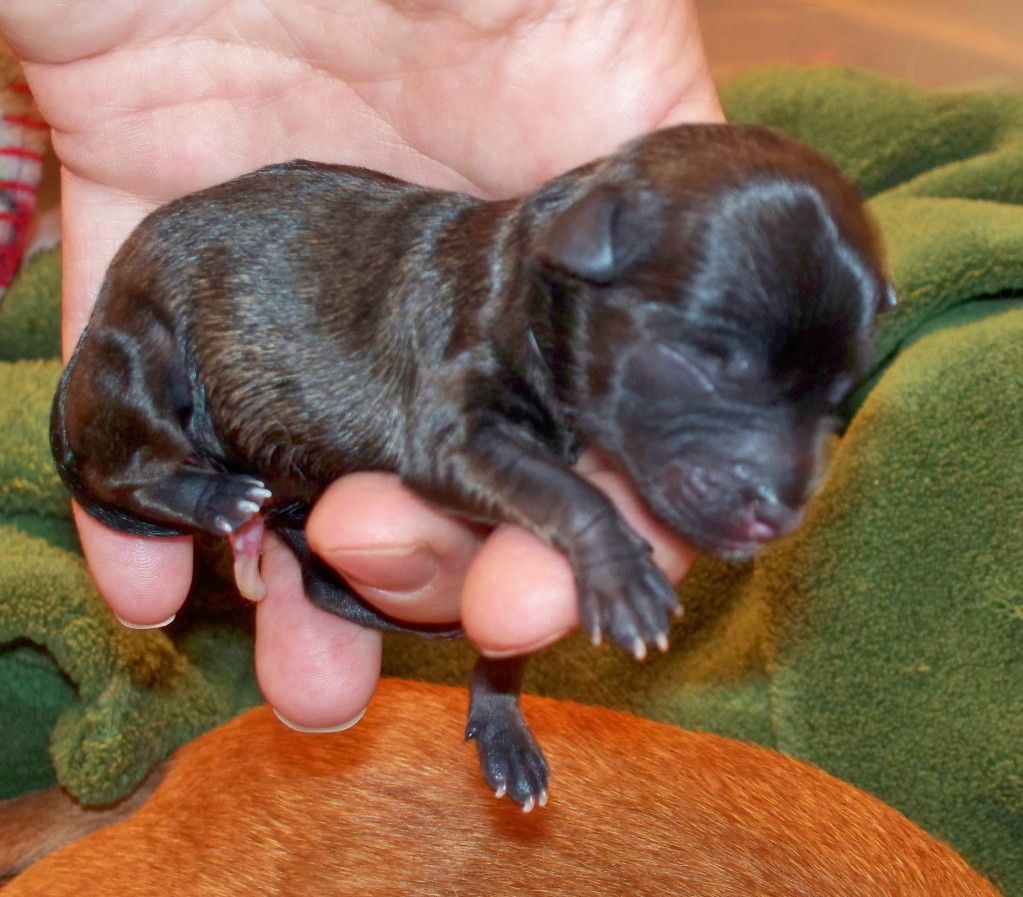 Second is a light chocolate sable boy, 3.1 oz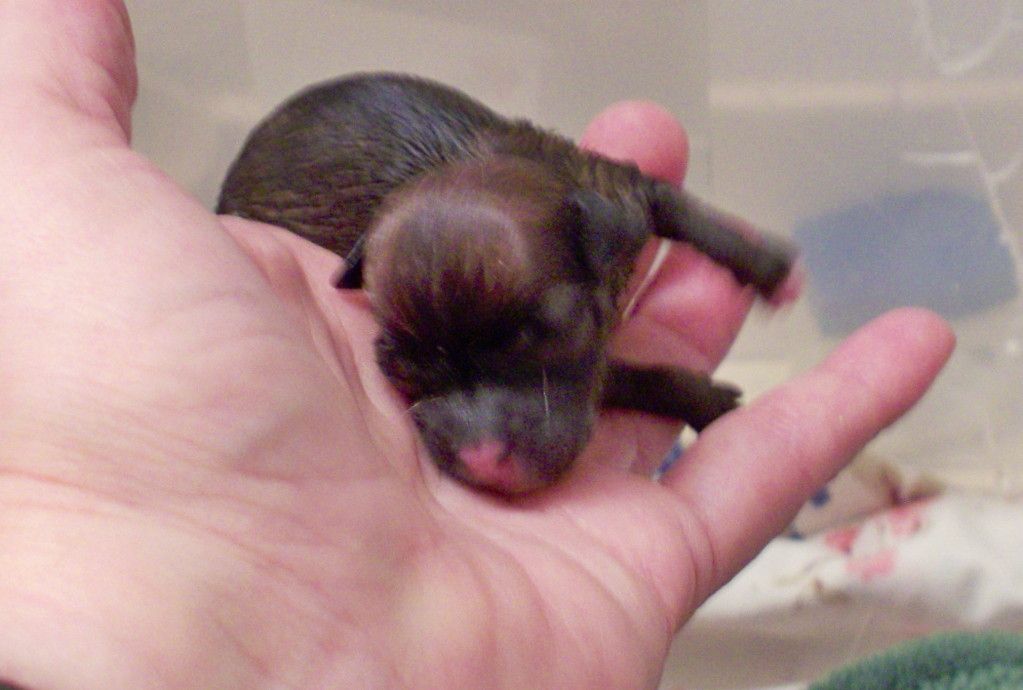 Third is an other darker sable boy, 3.6 oz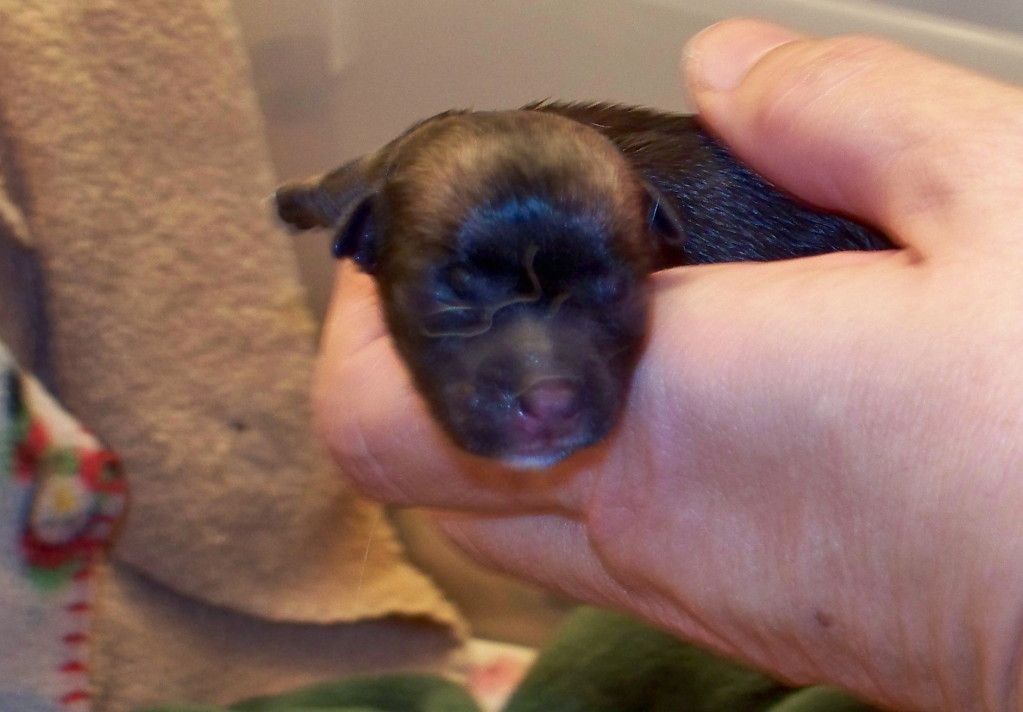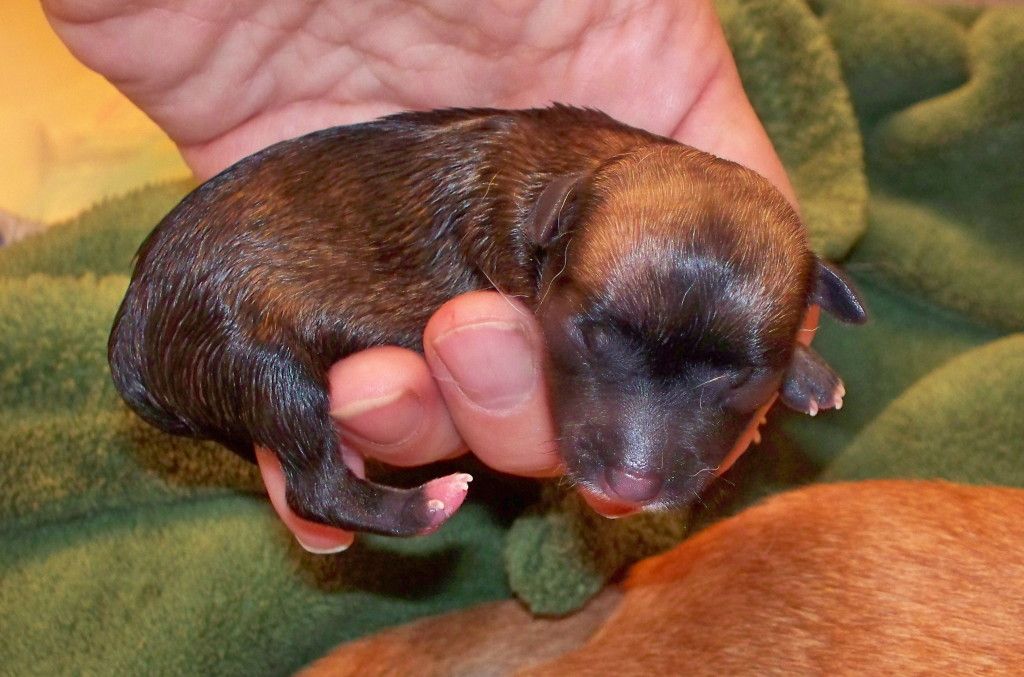 All thre have latched on and are nursing. Abby is being such a good mommy.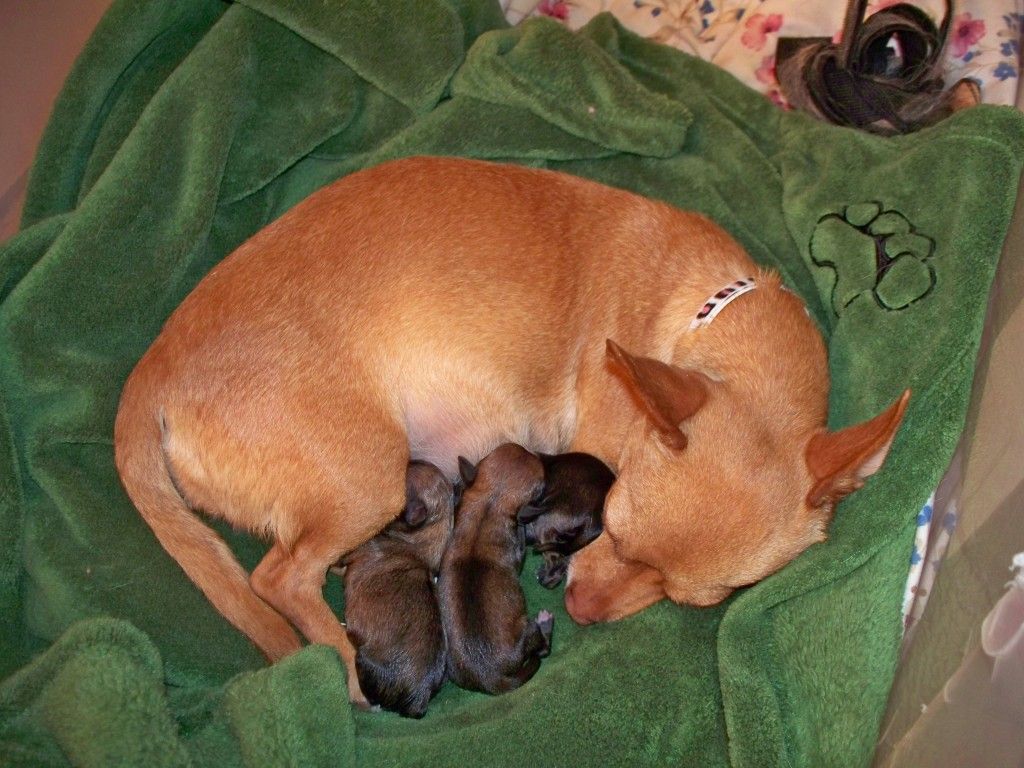 I'll still be monitoring her to see if there are any others, but she is completely relaxed and sleeping, so I think this is it.
EDITED to add the fourth puppy, another male.