Well as some of you may know, my poor little Shadow gets some allergies to the sun but LOVES sitting in the warmth of the sun, poor girl can't win
I've tried everything to help her enjoy the sun but not get a reaction and nothing has worked until now! Who would have thought a simple light-weight shirt and cap would work!!
I just love her little hat and think she looks so cute in it i just had to share some pics with you all. i know some of you have hats for your chis so would love to see some pics of yours too... please post them
Since Shadow loves her hat i will need to get her more for sure!!!
Do i look cute or what?
Ok i'll show you a side view tee hehee
OWWWW i know i look cute!!!! Yeh scream it out loud!!! (check out those vampire fangs... WATCH OUT TRICIA LMAO!!)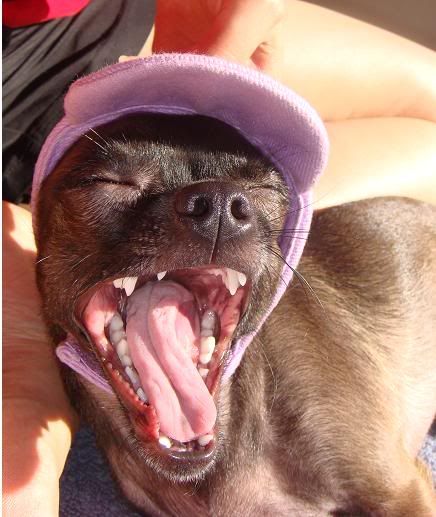 I'm so happy in the sun... this is the life!!
nom nom nom this bully is tastyyyy!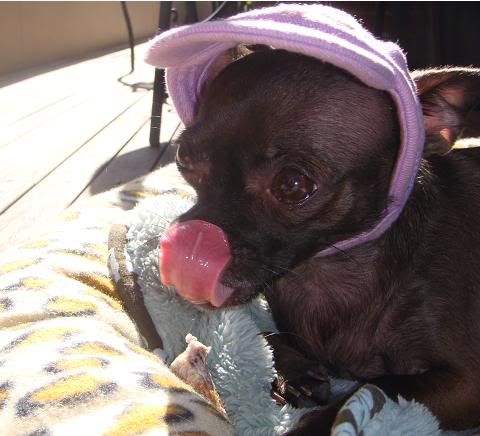 Well mum... do you think everyone on chi people like my hat????