Jewel was in her first show this weekend in Virginia and Christie (Huly) came to watch. It was fabulous to meet her "live". Jewel did very well in beginner puppy class (BPUP). She went first in breed and first in group (toy group). She wasn't perfect and neither was I as a beginning handler but she did well enough that I'm excited to keep moving forward with her. It has been so fun to watch her develop and learn the ropes of showing in handling class over the past several months. I love her so much and I'm super proud of her confident performance.
I won a pink ribbon. Here is me resting in my crate after best in group.
Here's me and my handler (mom).
I got to meet Huly (Christie).... She was really cool and we met her mom and dad too! They love chihuahuas......enough said!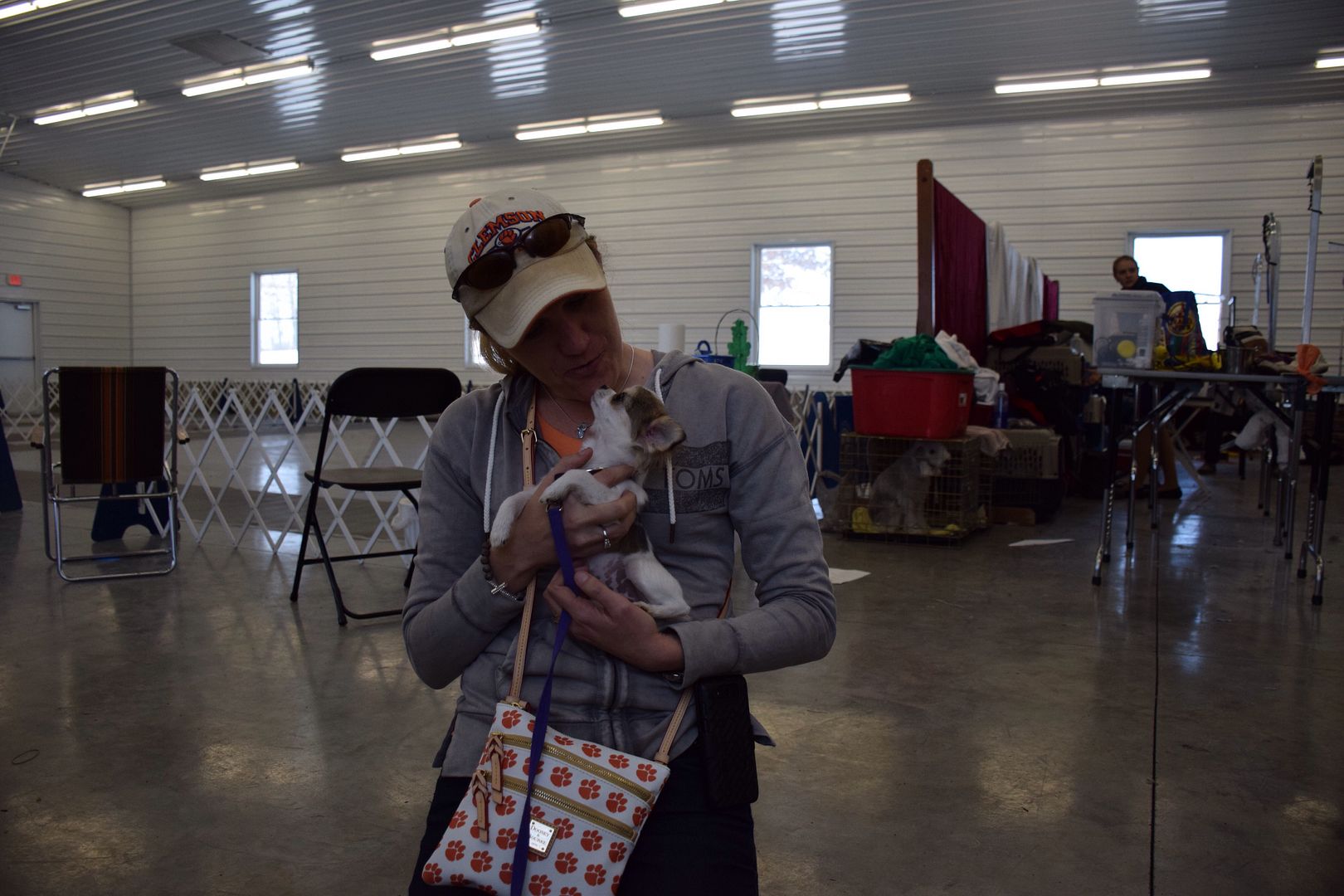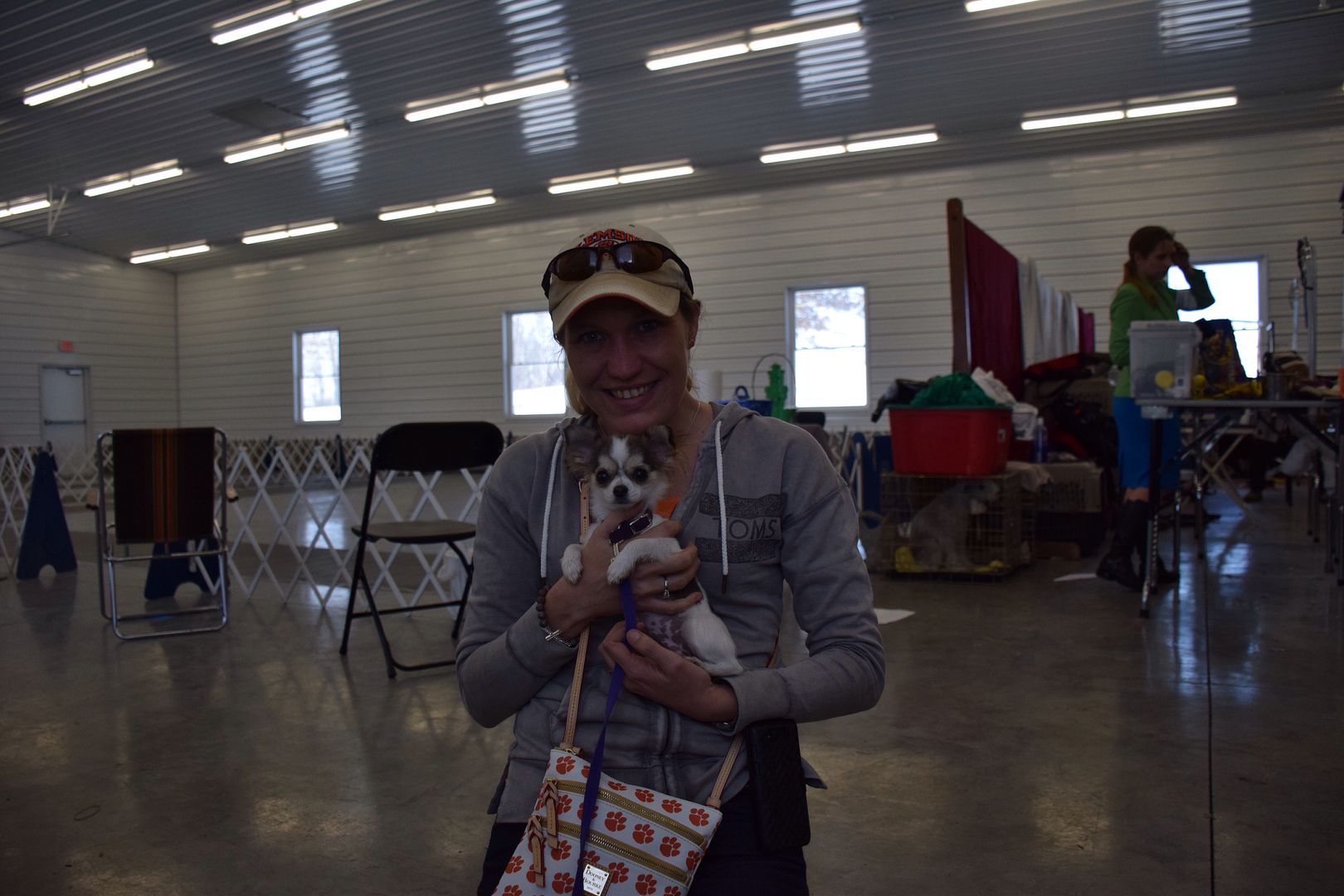 I also met lots of new dogs friends.....her one of my bigger friends.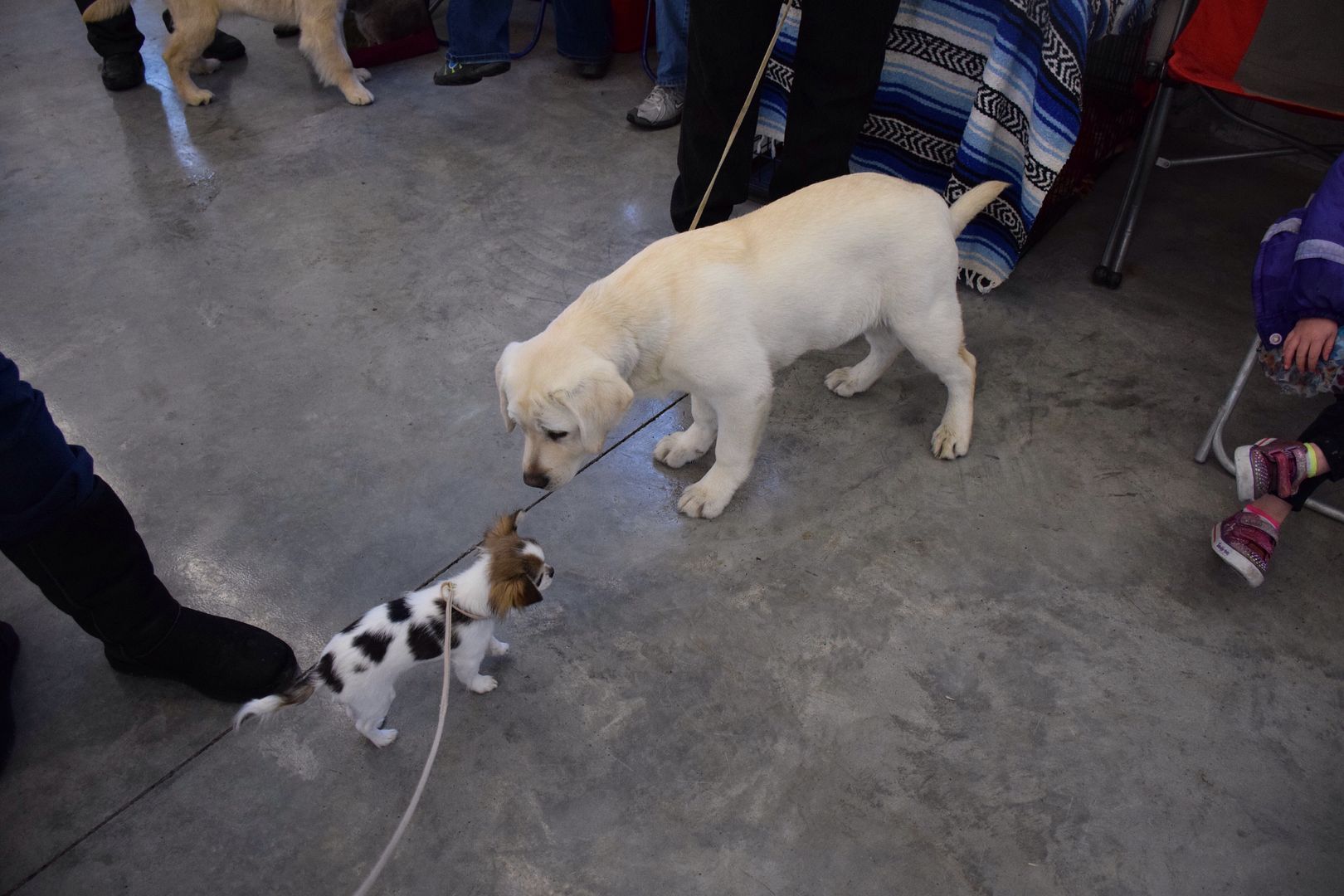 Here I am as of today... A lanky teenager just starting to grow my adult coat....you see some butt fur right? I'm 23 weeks and 47 ounces now.