Discussion Starter
·
#1
·
I have collected a few different Halloween outfits for Roxy over the past few weeks. Thought I would share! The pictures aren't the best quality, as they are from my iPhone!
Here is her new sweater I just bought for only $6 today. I think it makes her look like a boy, maybe that's just because it's orange. But, it's cute for the Halloween season!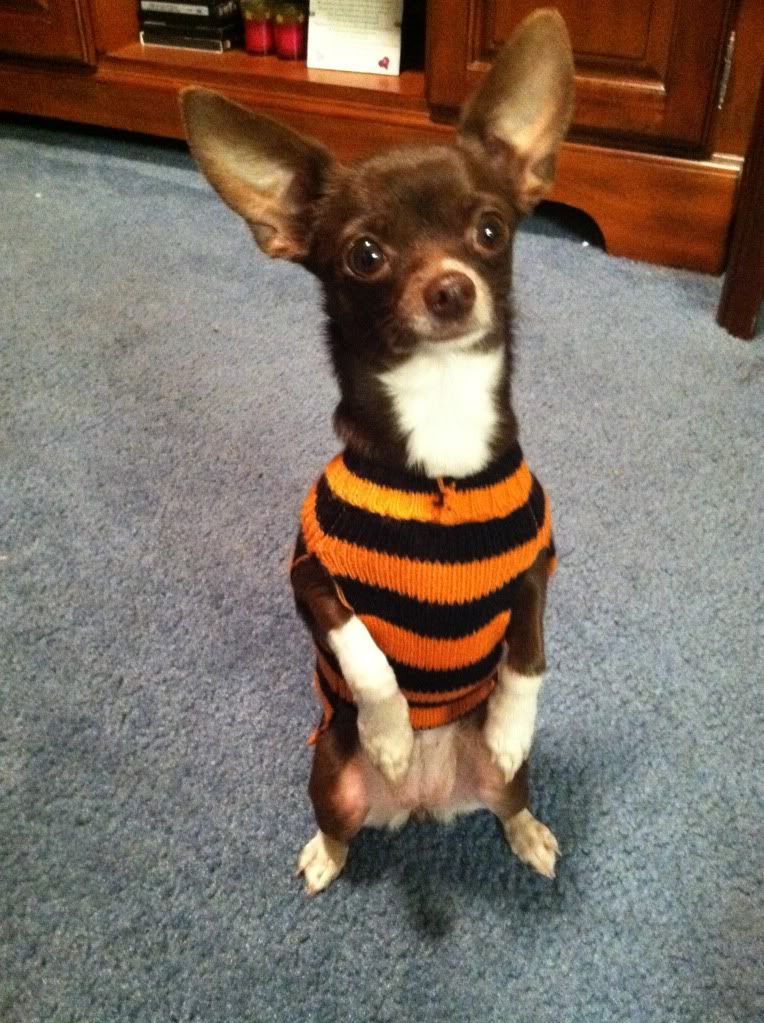 Here is her ladybug costume. Found these on an old babydoll! Simple and cute!
I think this is her least favorite though. She refuses to walk!
My Uncle gave this one to her. It's a little big, but I think it's cute for pictures! HEHE!
Here is my favorite. Her pink and green tutu! I just love her!!! :love1: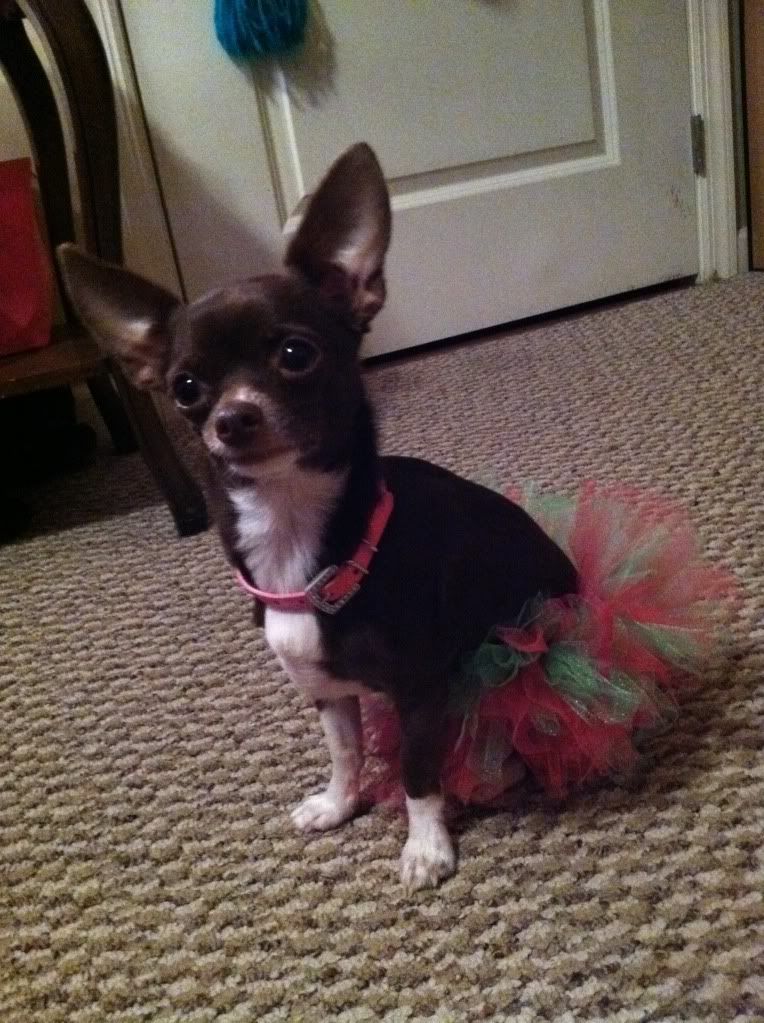 She wants nothing more than to get that little piece of ZP!