Discussion Starter
•
#1
•
So I noticed the other day when I put the harness dress on Zoey that she seems to be losing muscle/fat on her chest. Does she look too skinny to you? Do I need to increase her food? She is getting about 2 oz of food per day. She weighs the exact same 4.5# as she did when I started raw, but she had a lot more 'padding' then. You can't see her ribs except at the bottom/underneath then you can count them. You can also feel her backbone but you can't see it.
Top View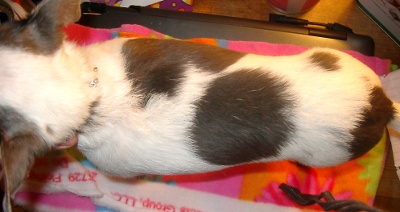 Rib View:
Sensitive content, not recommended for those under 18
Show Content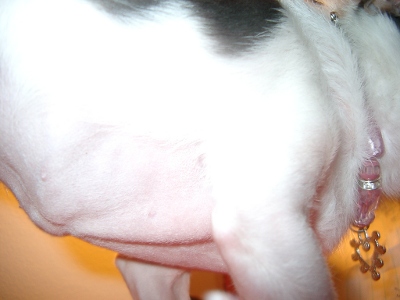 Side View (Can you tell she's peeved at me for making her 'nekkid'?) She doesn't feel well at all tonight.