Discussion Starter
•
#1
•
Carl was outside on the deck today (since he wants to be outside constantly :roll: ) so I brought his bed out there. It was pretty hot so I put out his bowl of water too.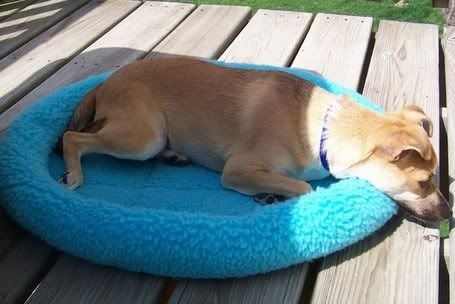 He started getting hot and decided it was time for a drink of water:
Getting hotter...
I didn't even know his tongue was that long... :wink:
He would've stayed out all day if I'd let him, but it was too hot, so I made him come inside and drink lots of water!!