Discussion Starter
•
#1
•
All hell broke loose!
Well sort of... anyway, poor Mommy was just trying to do her computer stuff, relax and mind her own business after dinner and taking the dogs out.
Then all I heard was claws clicking and rustling noises up and down the halls, but every time I got up to check on things, nothing seemed out of the ordinary! I DID catch Fifi with a wad of paper in her mouth - told her "bring it to me" and she did, and I took it from her... and that was that. I thought.
Fifi came to sit next to me, nice and innocent, on the couch, for a while.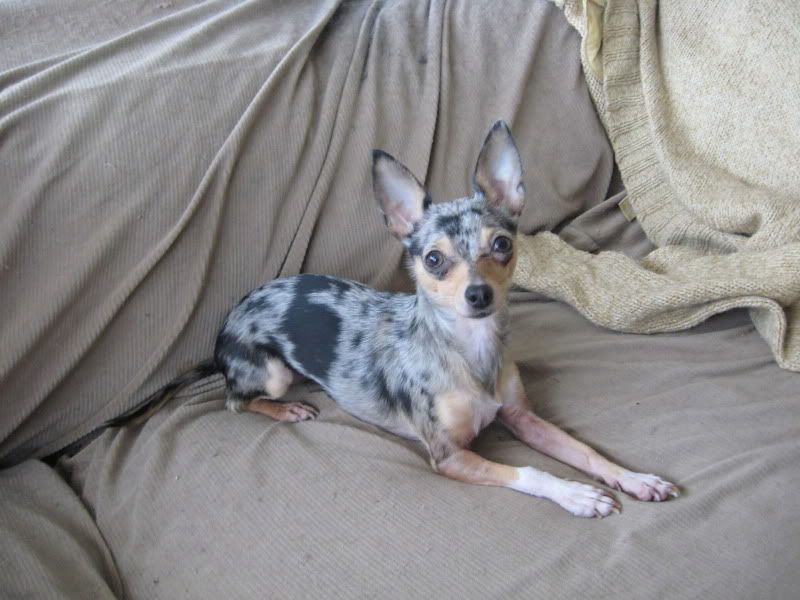 I went back to catching up on news and Facebook posts, looking forward to a quiet evening. But then I noticed Fifi was gone. More claws in the hall. I looked up when I heard a lot of sniffing going on. There she was, sniffing at a place where she'd peed on the mat, a long time ago: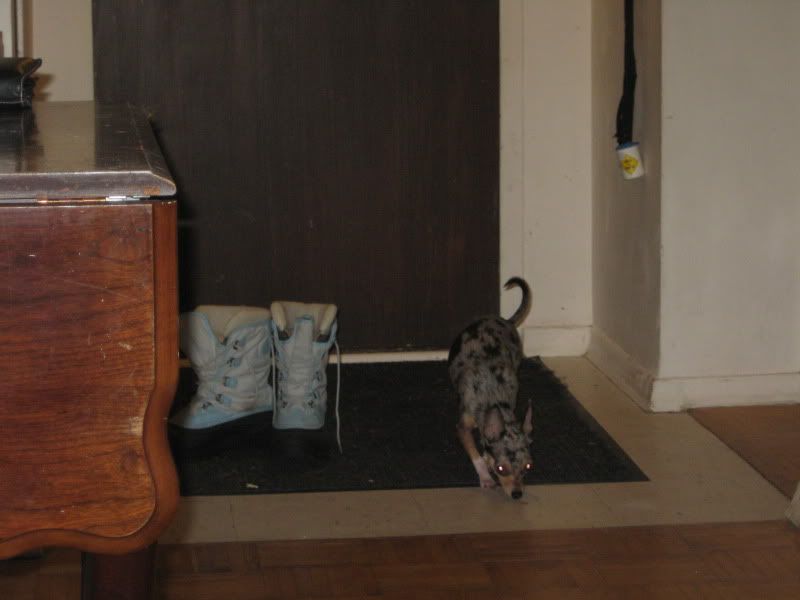 "HEY! Don't even THINK about it!" I told her, firmly. She just looked up at me and then trotted off towards my bedroom. I started to get suspicious. Cheeky wee monkey! I decided to go and take a look. Here is what I found: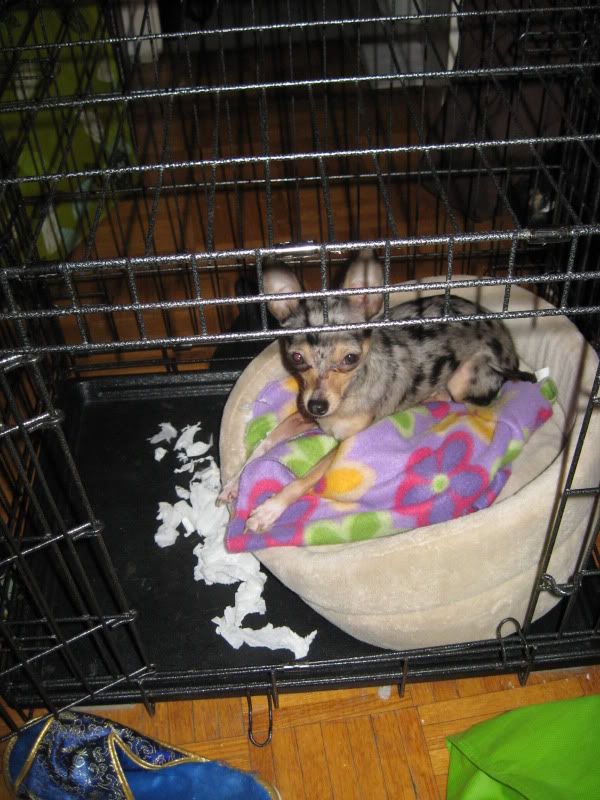 "HEY! Did YOU do that?? WHO tore up all that paper in your crate? HMM?"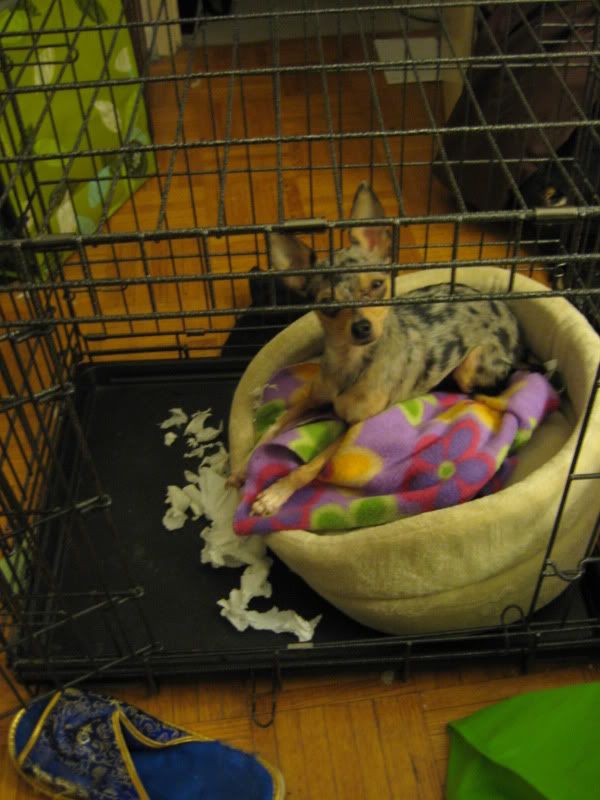 "Come on out here! You're a naughty girl, taking paper and tearing it up like that... "
At this point, Thunder the cat wandered in to the room to see what the fuss was about. Fifi decided that would be a great distraction from the scolding she was getting - so she charged off after Thunder, chasing him off up the hall towards the kitchen! I followed the pair of them, and snapped another pic as they entered the kitchen:
"HEY! Who said you could chase the cat away, hmm?"
But - it's hard to stay annoyed at a face like that!
Especially since, about 10 minutes later, I was back on the computer, and Her Nibs had tired of all of her little escapades and had conked out in the warmth of the exhaust fan from my laptop: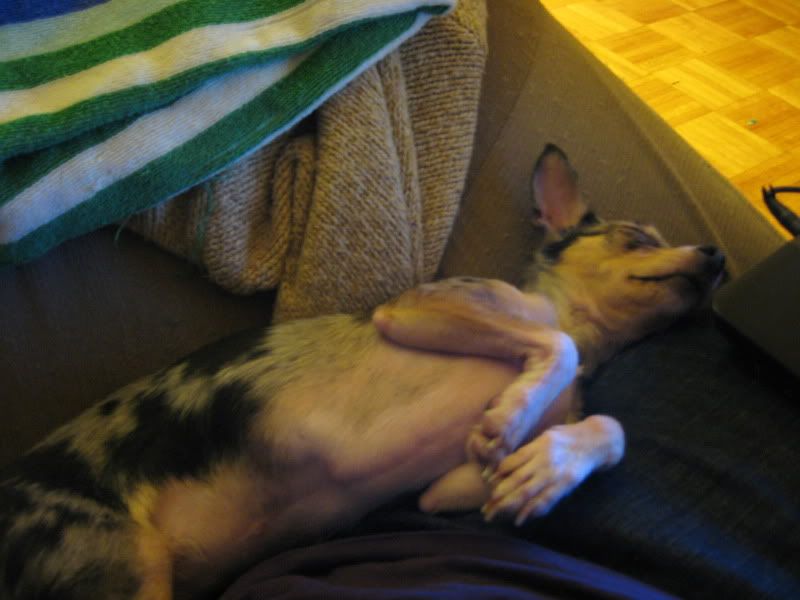 Besides, I have a bottle of wine in the house tonight!