Discussion Starter
•
#1
•
We have a new friend that gets a lot of venison (has given us 7 bags of trim, a neck, a knee and THIS so far). She graced us with this carcass for the dogs (and cat).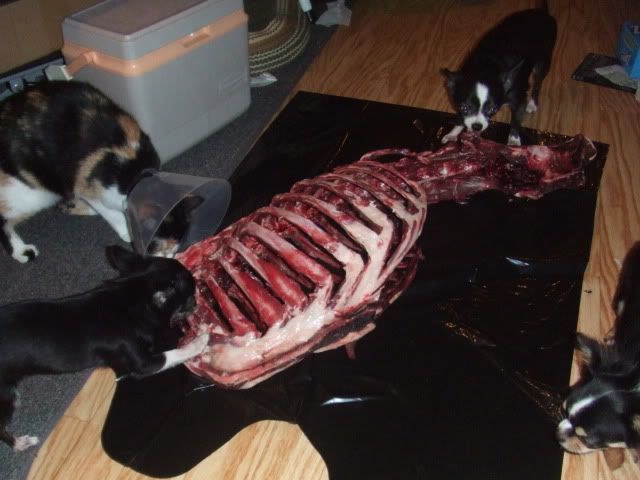 Goose enjoying the ribby part:
Betty gets some nice hip action: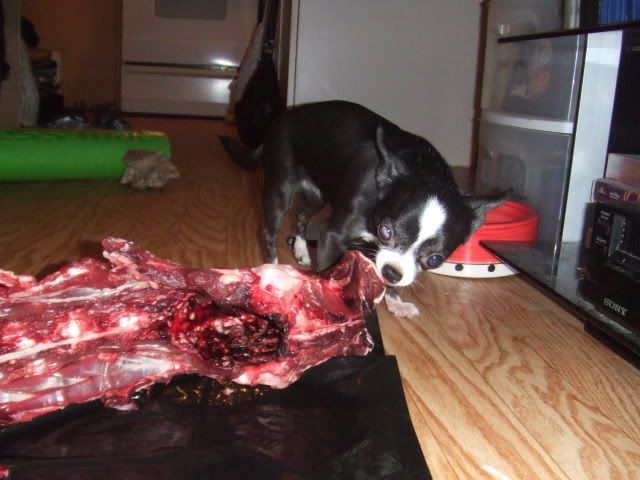 The cat ate a lot, and Oona got a bit.
Now Betty has parked her large butt beside what's left (A LOT) and growls at anyone who comes close. LOL