Gucci is doing well she's used to her new food now and gets her injection on the 26th so will be able to go on walks soon. I get pixie tomorrow so hopefully she will settle in good, I can't wait to get her it's so exciting. Millie is being such a good girl lately I feel as if she is being really well behaved since Gucci came.
She turns 1 on the 11th of December she has grown up so fast! I can't even remember what it was like to have no dogs I'm just so happy with them!
Yay my wooflink carrier has came!
I love it, I wasnt sure on the style on the internet although now that it's arrived it looks a lot nicer in person. Millie fits in great and it can carry the weight of 11lbs so if I wanted to I could put millie and Gucci in it. There's a lush little cushion inside so they're comfy.
Next time I'm going to buy a brighter colour though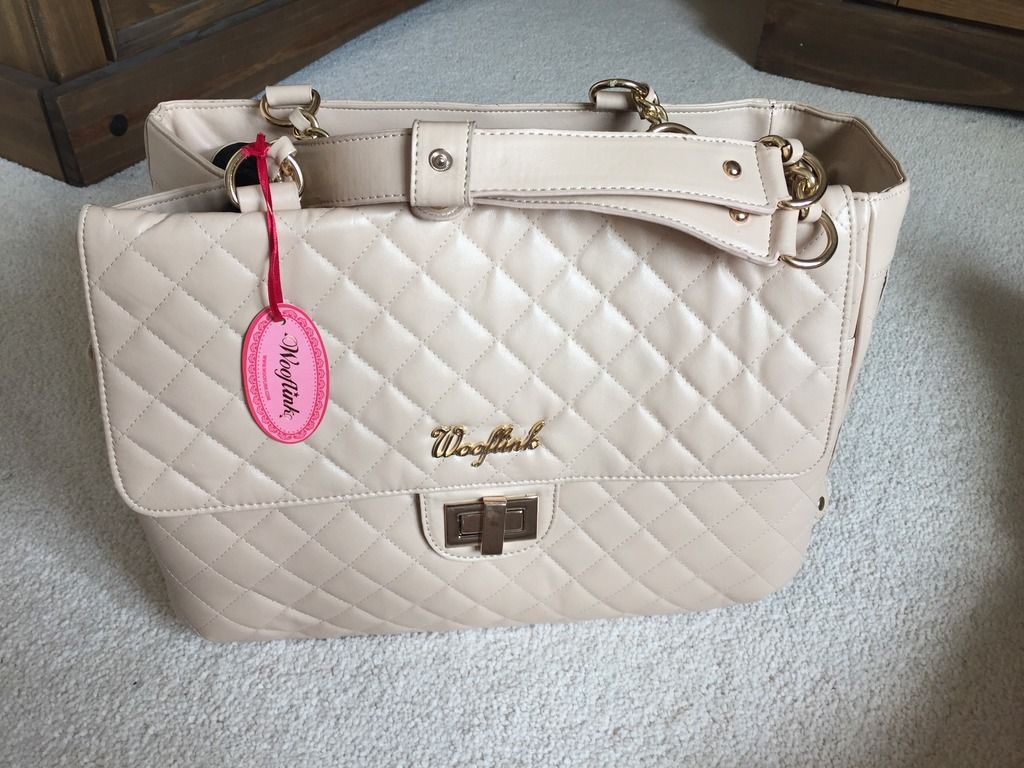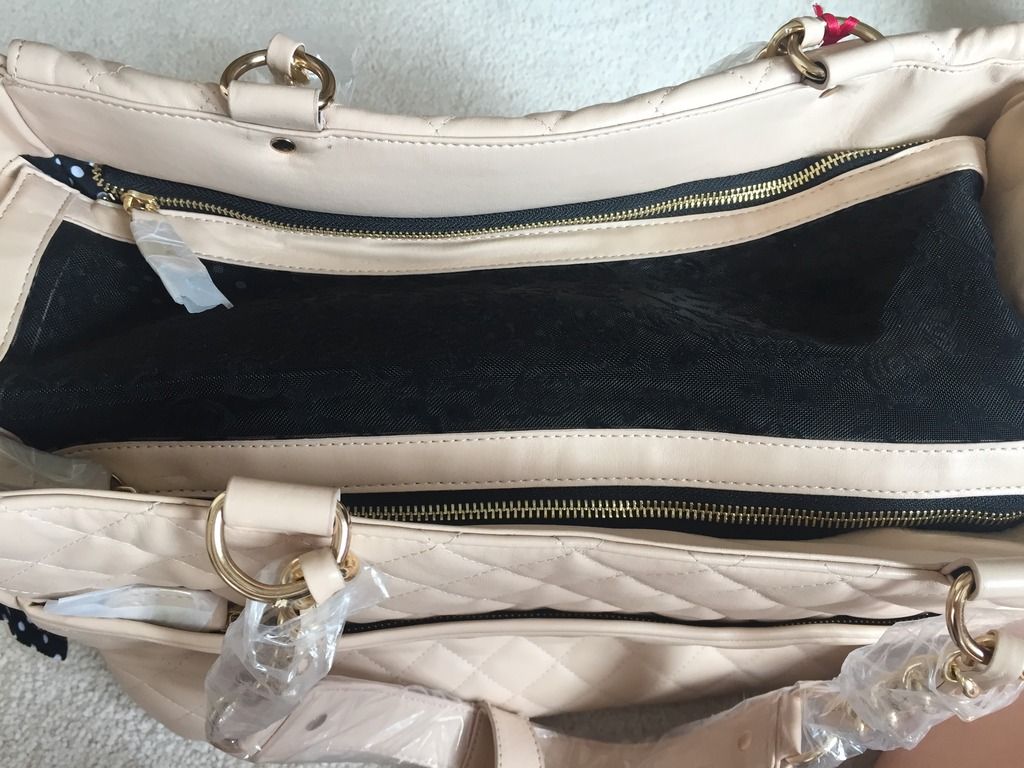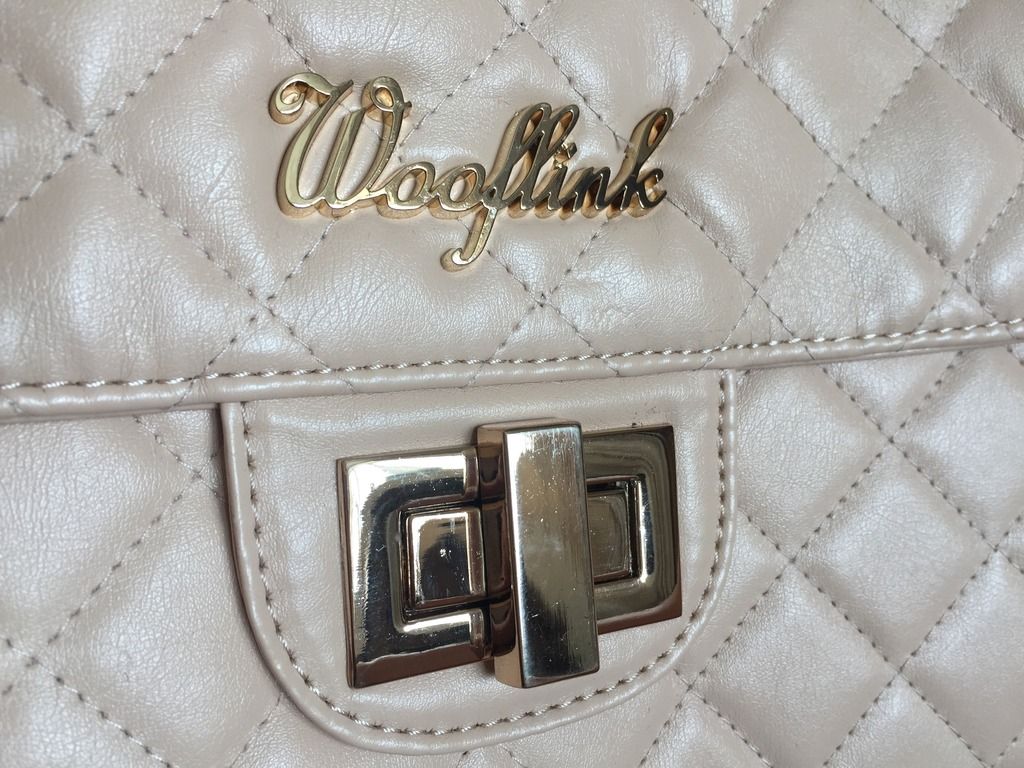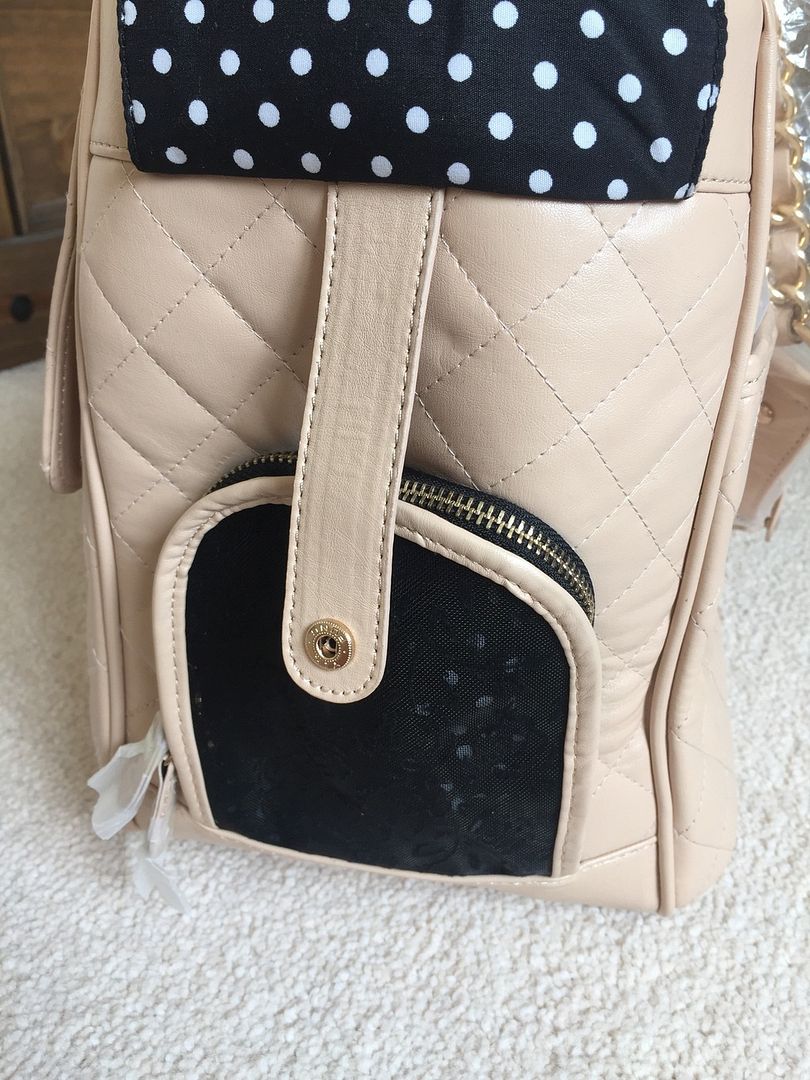 Also I ordered two more crate covers for Gucci and pixie and they arrived today. I've put them on and I think they look nice. They have curtains on the front so if your chi prefers to be tucked away you can shut the curtains.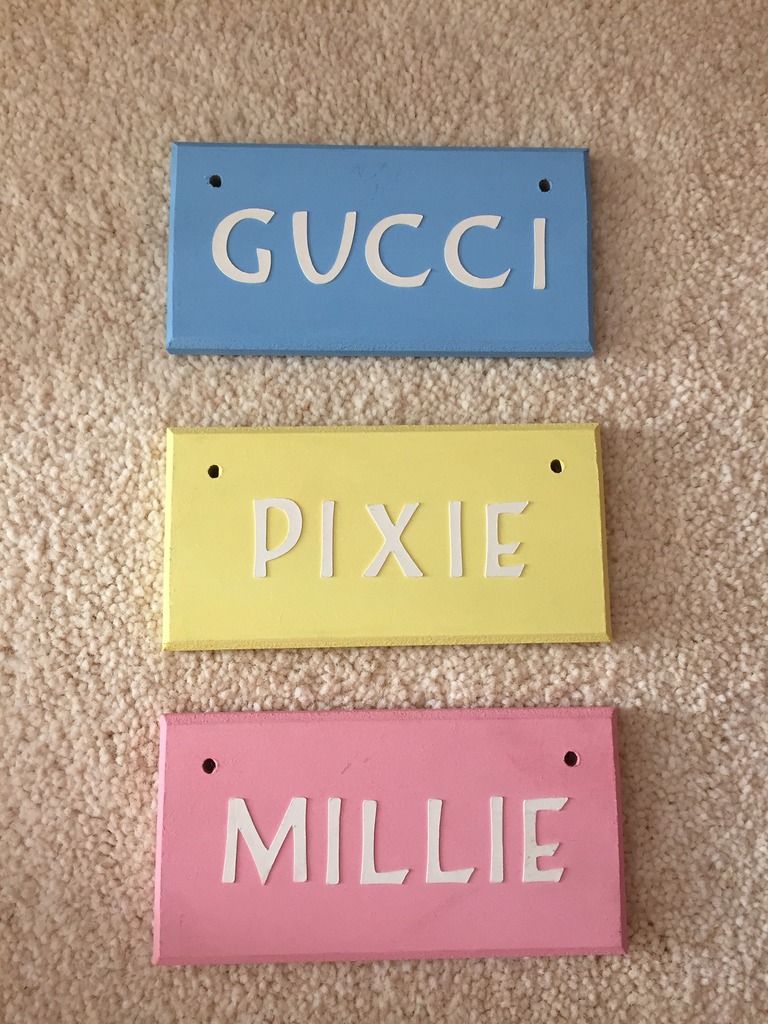 Also made Pablo and Neeva a collar each which I'm going to post to Caitlin tomorrow
here they are ... I hope you guys like them!