For those of you who know and have followed my Roo's LP surgery, I have an appointment set up for next Wednesday to have her pins removed now. I'm so stressed about - I'm such a worry wart by nature.
Please wish my little girl luck that all goes smoothly. They'll take an xray and assess her legs (she had both back legs operated on) and then remove the pins.
Her hair has *finally* grown back and now they have to shave her legs again. Sigh. I'm going to ask them to shave as minimally as possible this time. As in only her legs! Last time they shaved some of her back and bum too, pfft. Totally unnecessary and since she has alopecia I worry about it growing back. She has so little as it is.
Anyway, here's some pics of her with her hair grown back.
Last pics I posted she was all bald and sad from her op.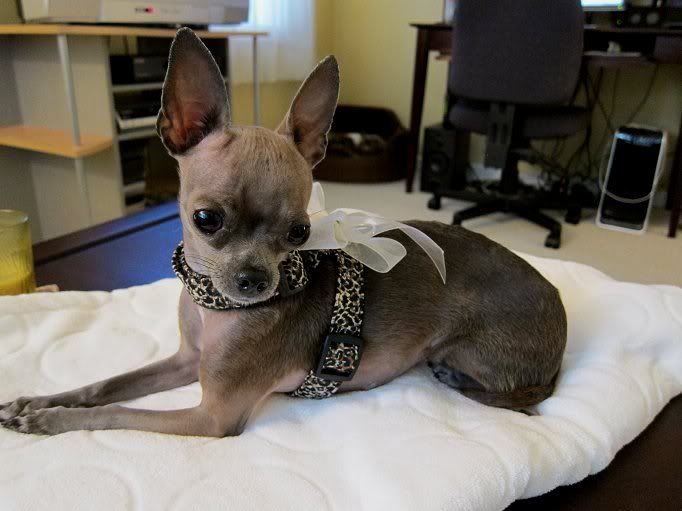 A few random outside pics from awhile back when I was still keeping her leashed outside.
Guarding the house. lol.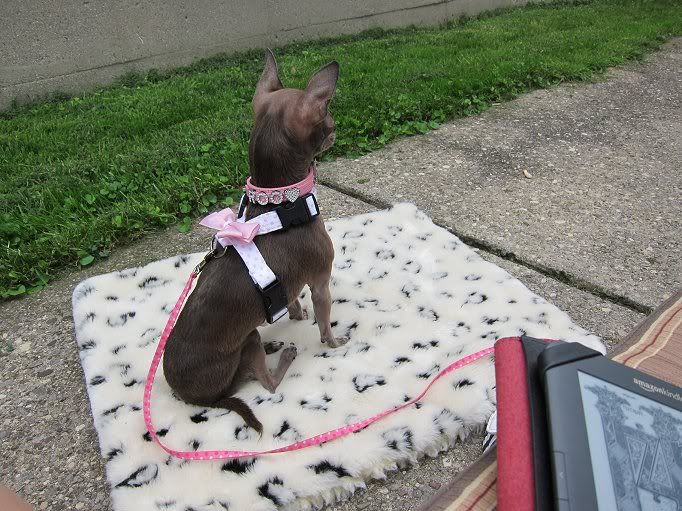 Peas wish me wuck next week ebrebuddy!