Discussion Starter
•
#1
•
I got a little slap happy when we went out shopping yesterday and I saw some cute little clothes!!
2 Purple jackets, 2 Princess, 2 Sorry Santa I Ate The Cookies, 2 Baby It's Cold Outside! Also threw in their Christmas dresses that were already bought but are super cute lol. Oh and I bought another shirt that says Bite Me with a Ginger bread man on it with one leg missing but it only had Med (For Shay) and couldn't find any small for Kizz
So gonna go to another store to see if they have any there!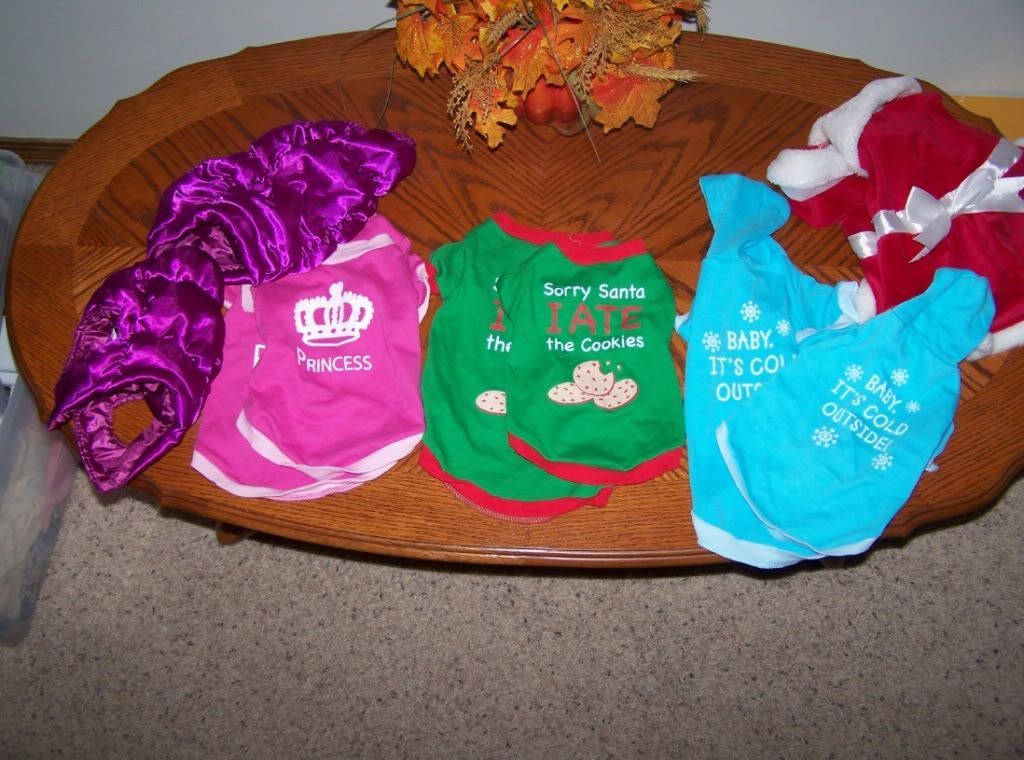 Mommy say we wook wike wittle gwapes or wittle black cherwie berrwies!!
We tay warm in dez wittle hoodies!
It's too cold outtide alweddy!!
We are Pwincesses!!!
I twear we didn't teal anys cookies from Santa Paws!!! Don't we wook innocent?