Discussion Starter
•
#1
•
After seeing the cute doggie clothes people were finding in the bargain bin at Target, I had to go check them out. Wow, seriously, what cute little shirts and only 2.50 each! :hello1: I picked up every shirt and sweater they had in the XS's. haha. I had Roo pose in a couple, but all she really wanted to do was sleep, so I couldn't get any decent shots really. heh. (Pip doesn't do clothes, it's too traumatic for him. :lol
I love this little Santa Baby shirt, so cute!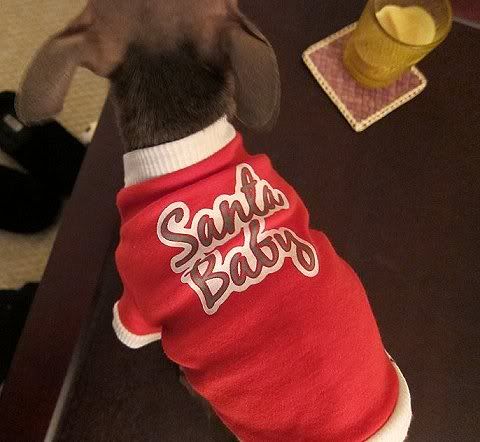 Dis is my new shirt. I pose for you buts weally wants to sweep.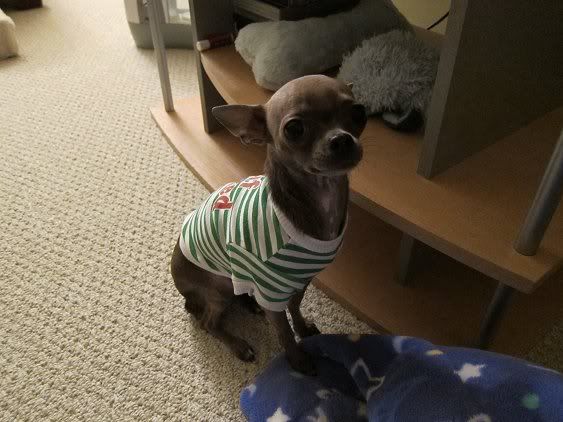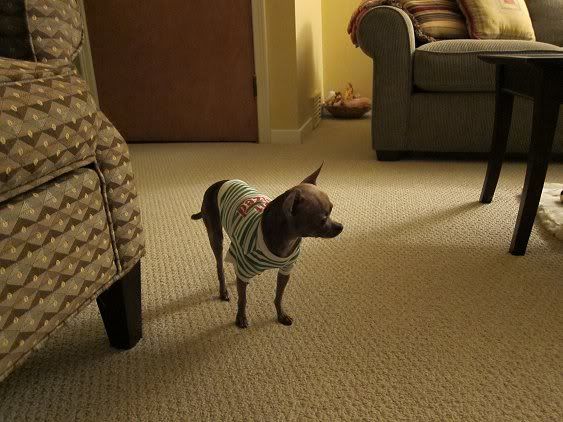 Dis is so bowing mom.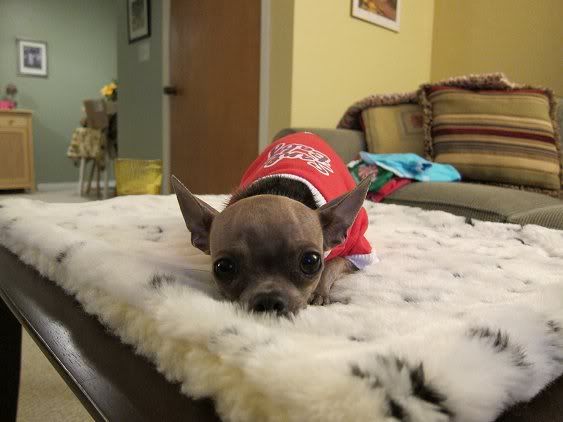 Iz dis overs yets?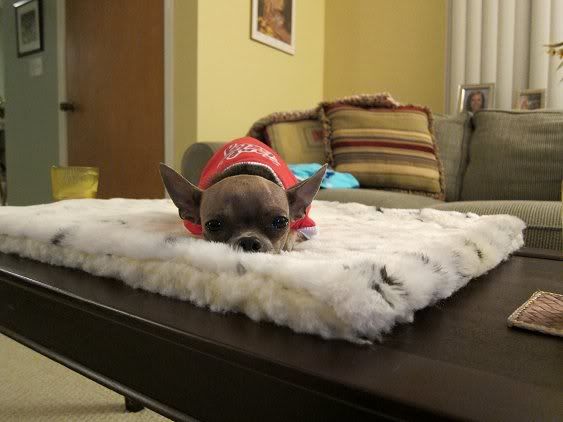 Sowwy I must sweep now.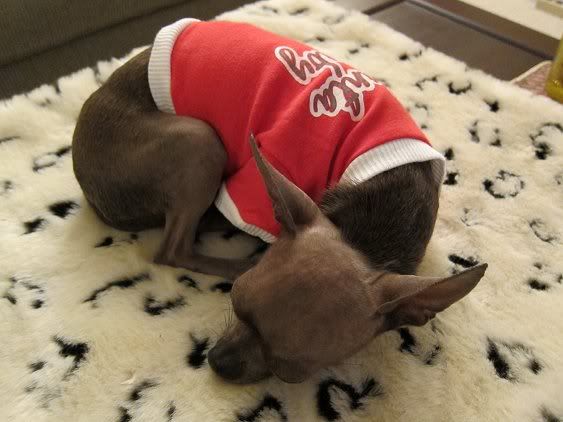 This was where Pip was the entire time looking on in horror. :lol: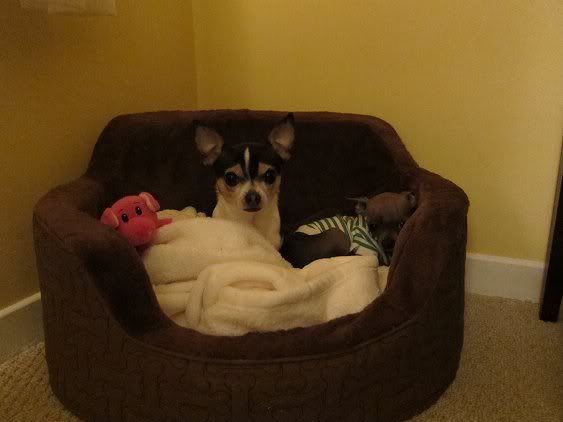 Here's all the shirts together, even the sweaters were only 2.50.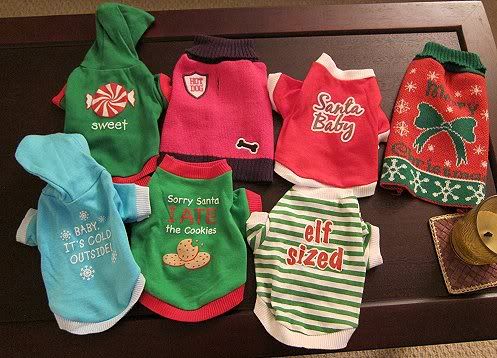 You guys should all check out the Target bargain bins, these shirts are soo cute!