This little girl has taught me the right way to feed her to give her what she needs. I would have never thought I would be doing this. It's really not bad and I do it because I love her sooooo much. It's cheaper doing it this way; I know exactly what she's getting. So here are some pics which I have wanted to show for a long time. Hope you enjoy!!
THis is a bottom but roast with some pork. I search my local grocery store for discounted meat. There's nothing wrong with it, but the sale date has expired. We also eat the discounted meat sometimes, just not raw!! Lol
Can't get the cutting board out without her knowing. She thinks I'm always cutting meat for her when the cutting board comes out.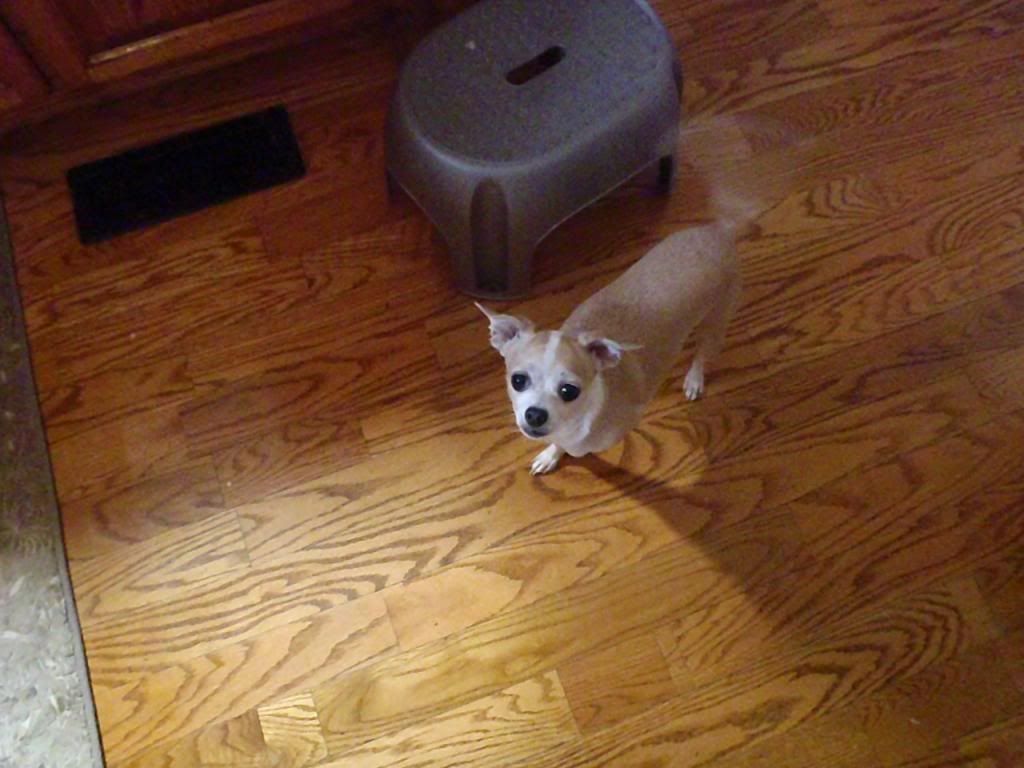 She always has to have a test-taste to make sure it meets her standards...
Always room for more and she already had her breakfast of wabbit!!
These little containers can be found at any grocery store or big box store really cheap. You get 4 for $1.00 and they measure out perfectly without having to weigh the food. I don't pack the meat in the containers. I loosely drop the food in and fill 3/4 of the way and she's getting about 1.4 oz. 15-20 minutes of work gives her about 2 weeks (2 meals/day) of food. What I really like about the raw is that I can thaw out my chunk of meat, chop it up, put it in these containers and thaw it again, unthaw it again when I'm ready to feed. This rethawing process doesn't hurt the meat. No nutrients are lost and the dogs don't know the difference. Humans do know the difference and that's why we don't do it this way, but you can for your animals. I usually have 2 containers in the refrigerator thawing out for the next feeding. They thaw out pretty quick, so it's not like she's eating a chunk of ice.
A big thank you to TRACY for all your help! I can never thank you enough for the confidence and reassurance you gave me at the beginning.